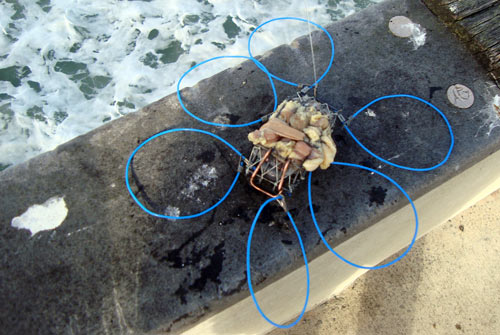 There's a big long pier that puts you about two hundred yards out over the Pacific Ocean and people crab fish from it as the waves break and boogie boarders in half inch thick wetsuits try to find a wave to catch. You're looking at the crab "hook". It's a bit of chicken and squid in a homemade wire trap with a bit of blue wire turned back on itself like a slip knot. The crab gets a leg in the large circle and when it leaves, the wire tightens around the appendage. Like this…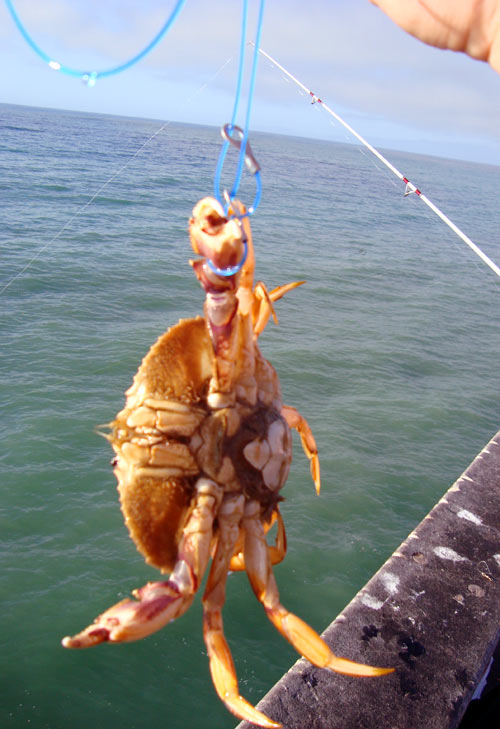 Here it is, an unlucky lady caught in the snare. She was thrown back. Too small.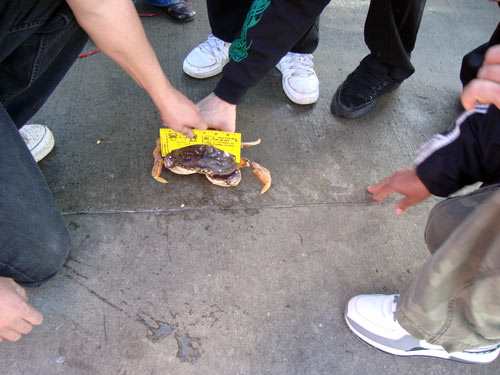 This one cuts the mustard, just made it big enough to throw in a pot.