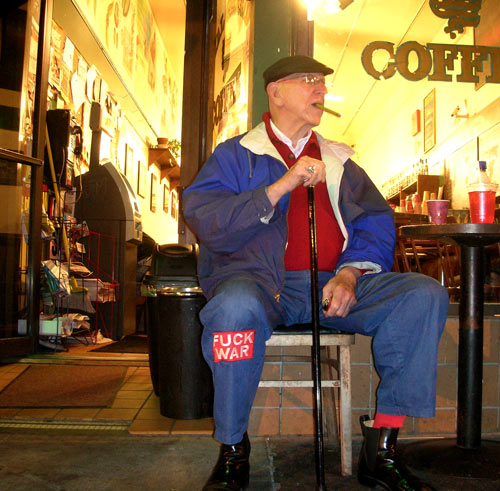 The Flagpoles played a show last night at Space Gallery, for an art opening and on my way to Bob's Donuts I spied this old timer speaking his mind. Polk Street was recently featured on My Robot here.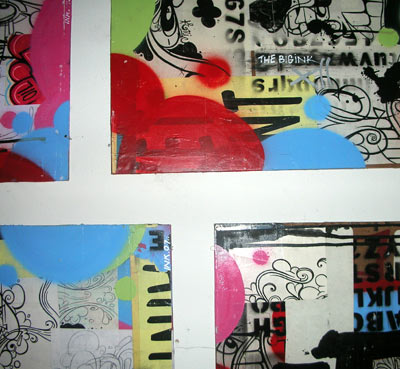 let's say that playing country music at a graffiti show was weird.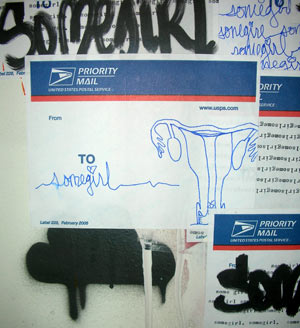 those ovaries look like they were fun to draw.
Comments Off on the second gayest street in san francisco – Polk Street