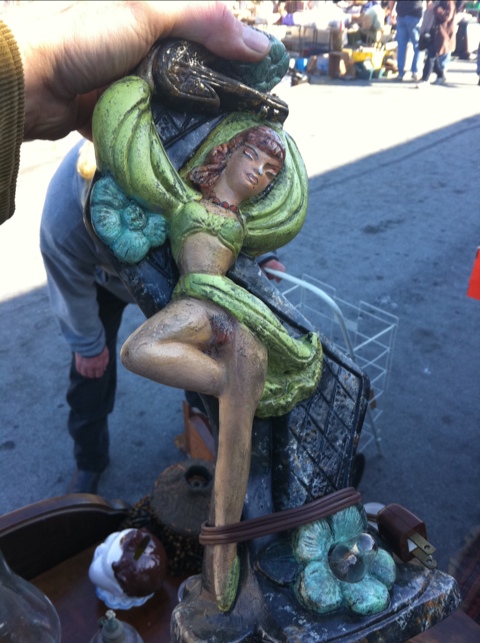 Cathy, the woman in charge, had her clipboard and her receipts and I handed over the $45 rent on my spot.
The two of us stopped our transaction and looked over the tables of junk and the piles of antiques to my neighbor, an older woman who had said what sounded like vagina.
Cathy, she says to me, "he wants to know if she really said that too," and sure enough a guy holding a lamp said, "excuse me?"
"The vagina lamp? It's ten dollars."
Cathy says, "She did say it."
I walked over and had a look myself. It was a vagina lamp.