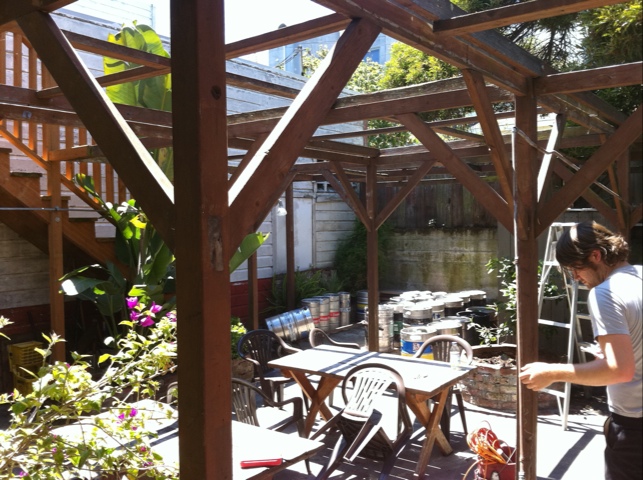 This is the project that broke up the band so to speak. Operation Last Straw I'll call it.
Will's friend owns a bar called "The Broken Record". We were asked to remove old trellis work and put up a gate to section off the keg storage area.
Here are the before and after photos. You see Will in the before photo but not in the after. Because he walked off the job.
"7/19/11 9:30 to 11:30 listen to an asshole be an asshole"
So read the invoice he sent me. It bummed me out that I wasn't able to communicate effectively or be a good boss.
It opened up a lot of self doubt and misgivings inside, recalled my anger with Rusty Sunshine when I worked for him. I heard Will say to me exactly what I said to him.
"Everything is 'Wrong, No, No, not like that.' You don't listen to anything I say or let me work something out my way."