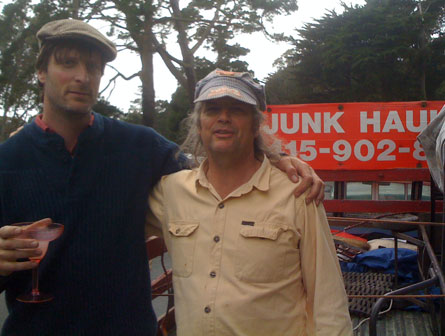 There's a small business group that sends out emails to small business owners. Here's the latest:
Supervisor John Avalos has introduced legislation which will create a new fee on all alcoholic beverages sold in the City and County of San Francisco. Click here for more information on this ordinance on the SBC website.
The Alcohol Mitigation Fee Ordinance ("Ordinance") establishes an Alcohol Mitigation Fee ("Fee") at the rate of $.076 per ounce of alcohol sold in San Francisco to defray a portion of the alcohol attributable costs that the City incurs each year. Specifically, the Fee would reimburse the City for the following costs: 1) the unreimbursed health care costs of treating alcohol-attributable conditions, 2) the unreimbursed costs of emergency transport due to alcohol, 3) alcohol prevention and treatment programs administered by the Department of Public Health, and 4) administration costs, including but not limited to fee collection, investigation, and enforcement costs.
This email is trying to rally people against this fee because it will hurt small businesses. I guess that's where I draw the line against free market and capitalism. There is a real cost to taxpayers when someone gets drunk and passes out on the sidewalk. Maybe they are homeless and chronic drunks, it doesn't matter. An ambulance still arrives and takes the person into care. And it costs a lot of money. Taxpayers pay it. Shouldn't drinkers pay it?