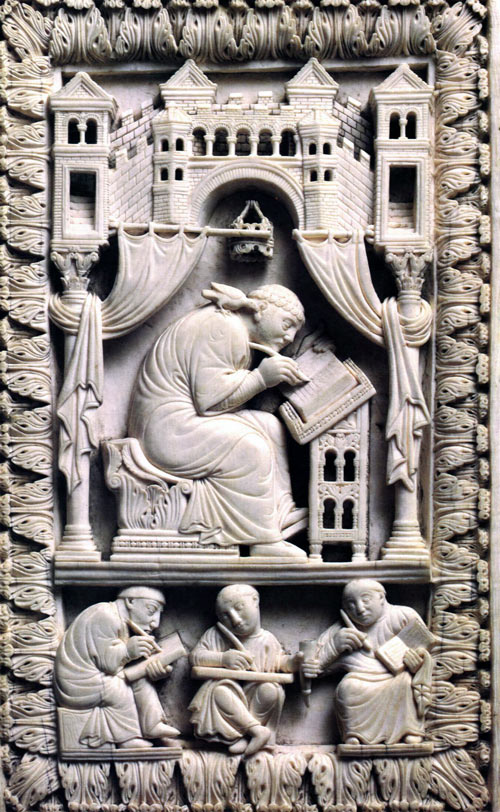 Saint Gregory and scribes, from a book cover made in 900 something. For hundreds of years in Western Europe only high order clergy could read and write. Not even Kings had this power. It must have seemed like mind reading to explain to an ignorant farmer that the symbols contained thoughts, that the thoughts could be taken from one brain and interpreted by another.
Now it's possible to detect what your brain is thinking by attaching electrodes to it. I feel like an ignorant farmer now. So I wonder why we don't celebrate people in front of computers the same way early craftsmen celebrated writers hunched over paper.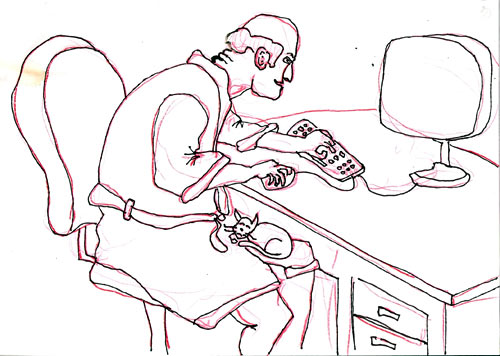 I suppose that's how the Church stayed so powerful. They were the first corporation. They controlled information. I drew a sketch, maybe someone would like to carve this scene in ivory? Now most everyone can read, and is the Church that much weaker? Do we really need to keep people ignorant? They'll do dumb things anyway.