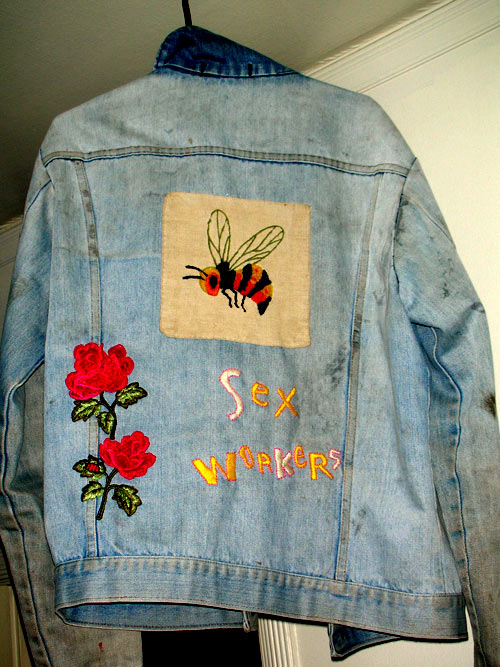 I put this jacket together with some odds and ends. The bee is hand stitched – she came framed from Community Thrift, the rose came off another framed picture. Someone had glued machine stitched appliqués to black velvet to create a bouquet. I peeled the rose off the velvet and sewed it on the jacket. To bring it all together on a cool old jean jacket, I embroidered "Sex Workers" in the color and style of the Sex Pistols. Having a back patch on your jean jacket in high school was very important.
Bees could be considered sex workers, or perhaps more genteelly, midwives, for flowers. They are pollinators, carrying flower semen (aka pollen) to the females.
"That's a lot of work for a punchline," one guy told me. He wasn't real impressed with the finished product. Oh well. I liked it.
I also considered calling it Sex Pistils, playing off the sex organ of the flowers. I still don't know if that would have been better…