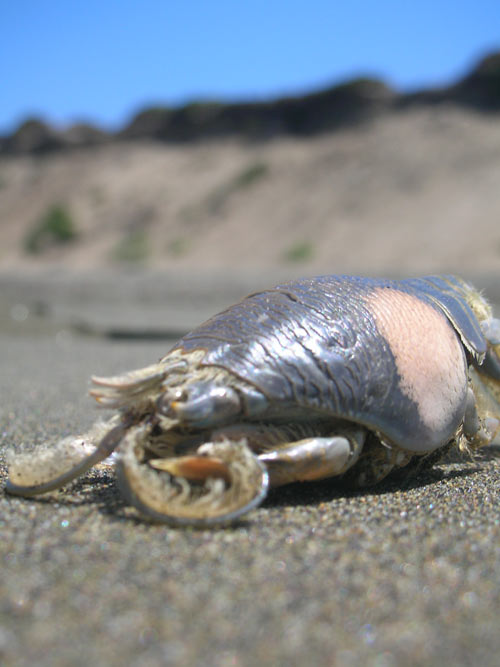 This stretch of Ocean Beach is full of magnitite that makes it look dark and oily.
This may be why I couldn't get my metal detector to work out here. Â  The
Beach Patrol guy said the sand will stick to a magnet!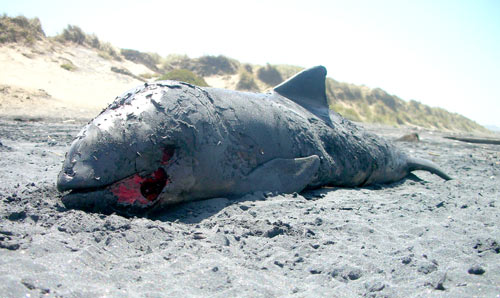 This, I was told, is a harbor porpoise.  A surfer dude came by and said that
commercial fishermen shoot them because they mess with their lines.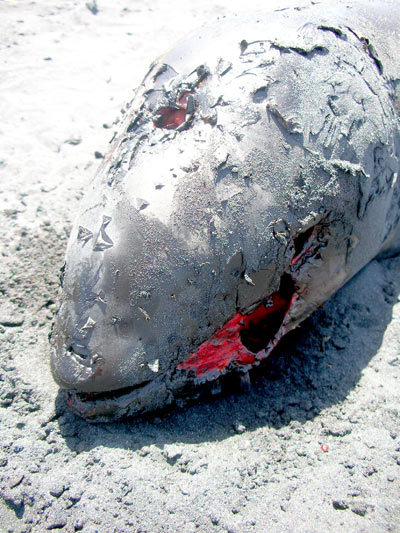 That certainly looked like a bullet hole in this baby porpoise's
head…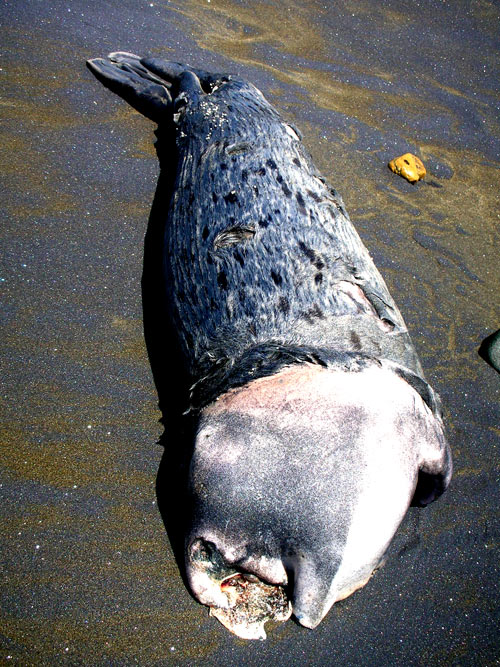 This is a dead seal, just a few feet away.  Looks like it's head is gone.  Seals
have fur, the porpoise had smooth skin and the dorsal fin.  Also, the seal had
what looked like little claws on its flippers.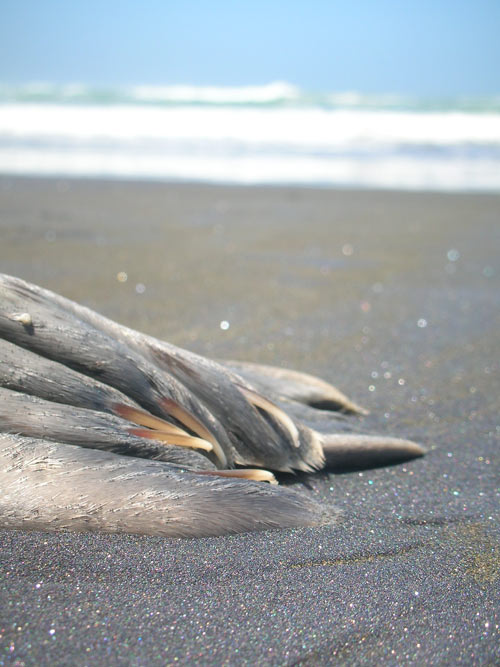 You can see the black sand pretty good in this picture.  It was quite a
learning experience this morning.