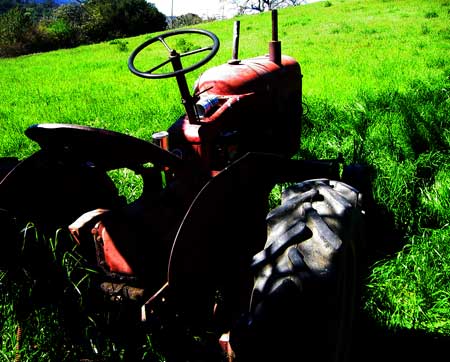 Rus wanted me to let you know he's finally selling that Massey Harris Pony. It's a '52. Shit. He asked me not to mention the year cuz a lotta guys won't call if it's not from the '40's, but if they see it and get to talkin' about it…you know how it goes. I messed up and told you, so call it an inside tip from me to you.
Got factory hydraulics and good tires. Runs excellent. Rus said I can tell you that for a computer special, he'll throw in a cultivator. (The thing you drag behind you that turns over the dirt between the rows of your crops so weeds don't grow)
$2,600
Rus Peach 650. 851. 28.54
Don't call after 6 pm. Thanks.