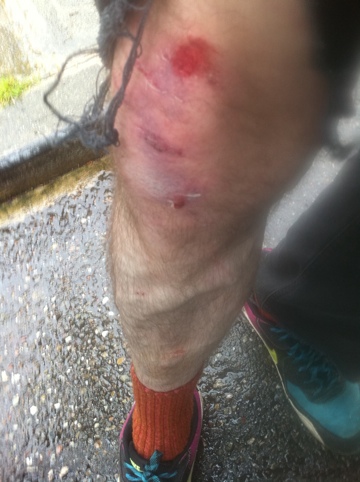 Today is opening day an we've closed the shop till 5 pm to get the turntables set up and dust everything off. The kegs on ice and the sangria is marinating.
I have a minute to post up cuz I'm taking a dump.
Here's a picture of the aftermath of yesterday when a stack of lumber fell on me and pinned me down inside the truck. Below is a picture of the bruise from last week when the washer/dryer fell on me.