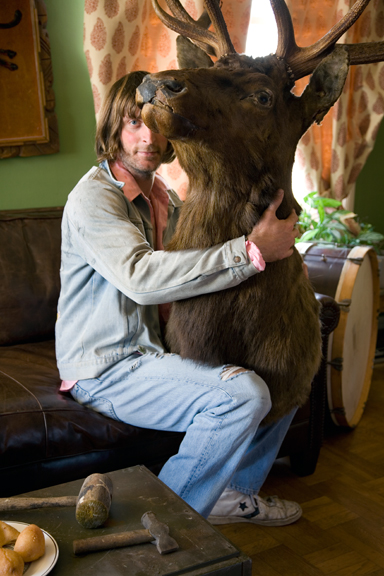 Seems like someone ought to get in on the formal portrait racket Wal*Mart currently has locked down. Lot's of people like me are looking for good myspace/facebook portraits. Something that really says, "I'm special", or, "I love animals". Jacqui took a lot of pictures today, and has taken a lot of pictures on other days too. You can see her work at Jacqui Galle.
When I tried to hitchhike to Reno a few months ago with Alina, having internet access changed the whole game. With a web enabled phone in my hand, I could post ads on craigslist rideshare, and put links up in the post to my site. People who responded to my ride request first checked me out online, then sent me their myspace page, or blog site link. You see what kind of music someone's into and a few hours later you're both driving across the desert at night. We got picked up at our booth in Denny's. It can be that specific.
I thought breakdancing was the biggest cultural revolution I'd live through.