02.28.06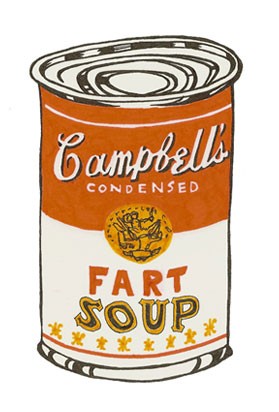 ---
02.27.06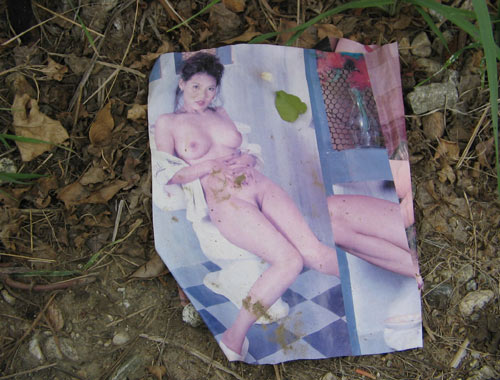 I went for a walk by the underpass yesterday.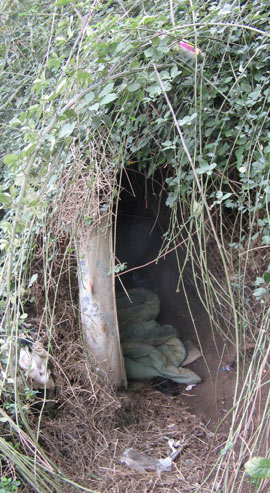 Someone built a neat fort here.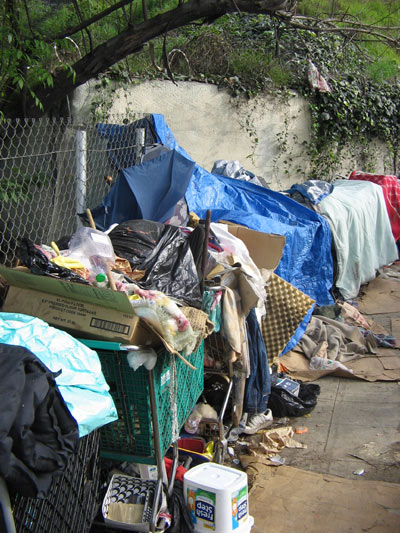 And they've been collecting stuff, too.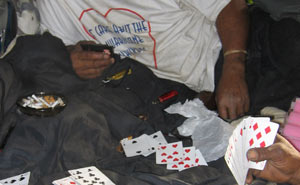 Here they are under the bridge!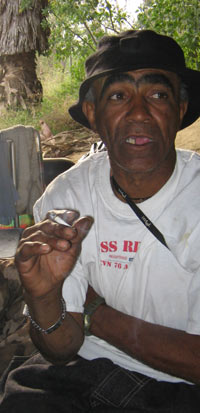 This is Roberto.


He offered me dinner but I
had to go.
---
02.26.06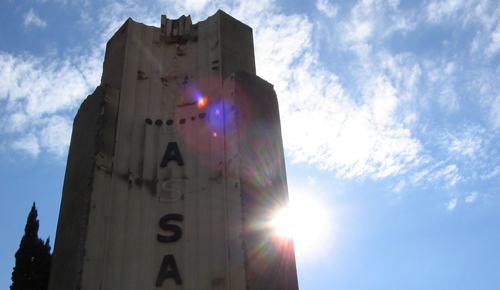 This is the former Ambassador Hotel in L.A. Sirhan Sirhan gunned down Bobby
Kennedy here. The following story has nothing to do with this.
I recently had the opportunity to sit down with Hak Lonh and hear some of his great stories from childhood.
He and his family came from Cambodia to Hershey Pennslyvania when he was three years old. This is the first of many stories Hak told me:
In third grade my mom started packing me weird lunches. Vietnamese subs with different salamis and pate. Cambodian porridge.
I'd go home and say, "Mom, why don't you make me a baloney sandwich for lunch?"
She'd say, "You hate baroney."
"I know Mom," I'd say. "But just make it for me. I'm tired of being made fun of."
"Once they star, they no stop." She said. "No worry."
So she packed me more weird lunches.
"Why can't I get hot lunch?" I'd ask. She'd say, "That foo from can. Give you canswer. Cans. Canswer. Unnastan?"
Sometimes she pretended it was about keeping me Cambodian. 'You no forget where you fra." Either way, I didn't get a dollar for my hot lunch anymore.
You know the real reason lunch got weird in third grade? That was the year my dad opened a restaurant. He started a Chinese food place in the ghetto in Philly, serving people through bullet-proof glass in a tiny storefront. He brought home leftovers so my parents could save money.
So when all the other kids in the lunchroom were taking out baloney sandwiches, a bag of potato chips, a can of Coke, I was eating shrimp lo mien, pork fried rice, or Peking duck with Chinese broccoli. She even gave me little packets of soy sauce. I was eating Chinese take out all through third grade.
The worst though was Daikon soup. Daikon is a white radish - when you boil it it smells like farts. It's a great soup, it's delicious. Awesome in the winter; it has daikon, pork spare ribs, and green onions. And you eat that over rice with soy sauce... of course.

I had it in a thermos she packed the shit out of: wrapped in layers of aluminum foil, taped up, put it inside two or three plastic bags. It took me forever to get to it. So I open it up and all my friends ask if I farted. I said it was just my soup. "Hak's eating fart soup". But I had to eat it. It was all I had. So I ate fart soup.
---
02.25.06




People would rather look at pictures than read a story.

It was the year 18 and 53 when The Jasper Party set out from Arizona to cross the desert in hopes of finding a pass through the Sierra's and into California. I speak with authority for I located myself amongst their numbers when we set out from the town of Mariposa, Arizona at dawn one September morning.
A mining concern headquartered in Boston had sent me westward to oversee their latest venture on the Klamath River. It was a rich placer mine in need of a man to act as geologist/chemist, for the gold dust was too fine and the black sand too heavy, and the arsenic and quicksilver altogether treacherous and not practicable instruments for the common miners to manipulate.
I had been waylaid from my westward journey three days as I holed up at this Arizona town to have a wooden tooth repaired by the only qualified craftsman: the local casket maker. Such was the state of progress in the west, truly a wild place at that time.
Newly equipped with a polished walnut incisor, I was milling about the porch of the Post Office when I caught wind several claim jumpers and a few ladies of ill-repute were banding together in a mule-and-wagon train and heading for Bodie. This wasn't but a hundred miles below river from my destination, so I put my lot in with this rough bunch.
We hit hard scrabble for three days before we got up to those foot hills. Dry and hot were our throats yet at the summit a ring of refreshing snow could be seen draped like a ladies shawl over the shoulders of Mount Diablo. Devil Mountain in gringo.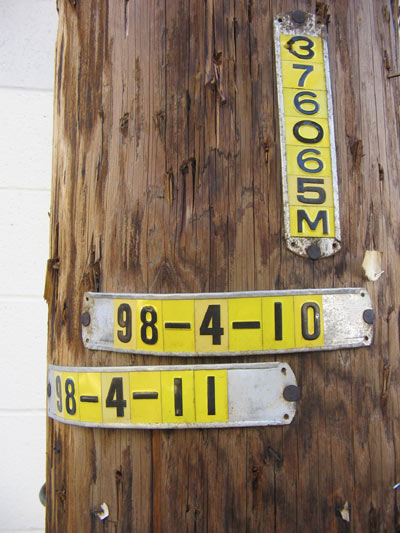 This photo has nothing to do with the story.
I had no love for the "native" state of the coast range mountains, no… my life in New England was something I dearly missed. Truth be told, I had quite a few gambling debts that forced me to patriate myself with this party and collect quick money, so that my dear mother and father would not have their lives placed in risk. They were innocent of any knowledge of my predilection for cards and dice games with a Chinese who ran a noodle shop/ booking club across from my offices back in Haymarket Square. Dear old Masachusetts! I missed her every night I lay down on the cold ground.
.
There is a whole story about our journey, the meeting of a gentleman from Kansas on the trail with his Negro slave, (a card shark who went on to earn his freedom, but as I say, no time now for that tale), but suffice it to say, we made it to Bodie after five grueling weeks of desert, plains, mountains and snow.
I was put right to work upon arrival in the camp, set up in a timber structure that set me apart from the dingy tents and pine branch lean-tos of the miners.

Lonely men working in dangerous conditions for hour after hour out in a vast wilderness that would not cease became stir crazy. They built up a lust in themselves that was unmatched to anything you'd find in the Eastern states, refined such that they were. Knife fights broke out over a dirty remark made against one's horse, or even one's horse blanket, that ended in a man's life snuffed out and shipped to heaven, or more likely, hell. It was a sinful place.

The body was thrown in a shallow grave for the men had more interest in digging for gold than digging a grave for the carcass of one of their own. They were gold-wolves, tearing at the flesh of the earth with a lust I'd never witnessed, nor care to ever again.




Or this.
News from the office wasn't good. The output was well below expectations, and my salary was made to suffer. I was nervous for my family back home. It was the threat of their extinction, I suppose, or the love of a whore that turned my life around.
Ten Cent Mary was her name. Not the most beautiful woman available in the windows of Big Sugar's in Bakersfield, a town sprung up from dust down the line. She was buck- toothed and big eyed, but something got me. Stringy hair and a wide face like that of a fellers shovel. But something in her spirit…
I found myself spending the money meant for my Chinese bookie at Big Sugar's, on my little darling Mary.
She didn't necessarily want to get out of there, but she had kin up in Canada she missed. Now I needed money three times as bad. First for my bookie, second for the money I'd misspent on Ten Cent Mary, and third, enough to get the both of us up North.
My mind searched for ways to scare up some money, but my imagination ran dry. I thought back to the wagon train across the desert, to the man who couldn't afford a whore who turned to fucking a mule. After the owner of mule got wind of it, the man was left to fuck holes he carved in the tall cactus that grew about the sands. There was a desperation in men, and where there is desperation, there is a dollar.
We had no rich men in those days, but anyone who owned a vagina could scrape together a good amount of gold dust in a short enough time. Tired of the West, and learning the lesson from those whores, I put my scientific mind to the building of a sexual automaton.
"I shall invent a mechanical woman with a temperature controlled pussy". It came to me like in a dream. If Ten Cent Mary no longer had to stay here to satisfy the men but I could leave an automaton in her place, we could take the money and cancel my debts and return to her homeland. With my conviction firm, the next day I began tinkering.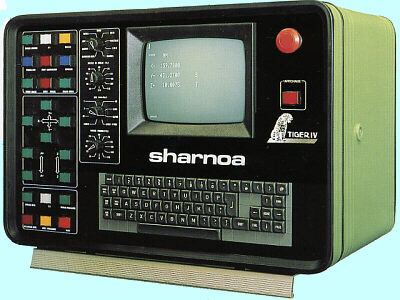 Why bother read?
I experimented with some lesser challenges in the beginning. My early foray into kerosene fired vibrators was cut short by the tragic explosion that would have cost Ten Cent Mary her job, and her lower half, they being one and the same, had I not run preliminary tests on an old sway back horse too feeble to carry a pick axe.
I concluded to pursue steam power thereon in. But first my dear Mary asked me,
"Why don't you invent some sort of prophylactic?"
So I set about to master the task. My first buckskin rubber was not popular with the boys on account it dulled their senses.
"You should keep the hair on the hide and turn it inside out," Mary advised. "It'll give the men pleasure and keep the ladies safe."
She was a brilliant woman, my Mary. That increased sales dramatically and I was able to buy some steam engine components from the general store, special ordered from New York and lashed to a Pony Express colt and ran coast to coast in a weeks time. It wasn't much, but I located enough particulars to outfit a whiskey barrels bung hole with a vibrating action housed in otter fur.
This success coupled with sales from my new buckskin rubbers allowed me in short order to fashion my first automaton. She was stuffed with ticking and corn husks from a local Indian tribe who came by to give me advice. They were the ones who told me honey, when heated, was an excellent lubricant. Like the natural juices of a woman. I gave them a few goes at it free of charge.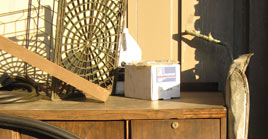 This is the Internet!
The big problem with a steam driven pussy is temperature control. My first attempt drew some curious onlookers. One of the more desperate miners, a big fellow with a tiny curling dick insisted on having a go at her. I warned him she was not ready, but he previously raped the split in a log cabin, so oversexed he was, he simply pushed me out of the way and attacked my contraption. Placing his manhood into the opening, he snorted and pushed his hips to the edge of the barrel.
He began pumping, pushing the buttons, saying, "Get'er hotter, get 'er hotter!" He was lost in his own ecstasy, for when he pulled out his penis at the conclusion of his business, it resembled nothing more than a steam-cooked link of bratwurst. "The German Vagina cooked his weiner!" the miners cheered, and one made up a ditty on the spot:
I've sailed the seas and hiked the trails,
To find the motherlode
Only to hump a steam driven pump
Oh, Why was I so bold?
This was of course bad publicity for me, so I retired to more secure quarters.
There is more to sexual congress than a vagina. What about a bosom? I was stumped, but again the Indians came to my aid. The ball sacks of buffalo were soaked in the piss of mule deer for three days in a cave, then dried by moonlight to prevent cracking. In the morning while dew still clung to the testes, they were stuffed with a pregnant rabbit and stitched to the body of the automaton. The rabbits, if fed grass through the hand wrought nipple, would breed for eternity, keeping the ball sack warm and soft to the touch. A perfect breast.
Installing my perfected sexual automaton at Big Sugar's, I began making six dollars a day. In a matter of weeks the time had come to wire my debts home and a marriage announcement as well. There was even money for a private canoe ride to the steamer that chugged us up the coast to Vancouver, where I have lived in harmony with Mary ever since.

---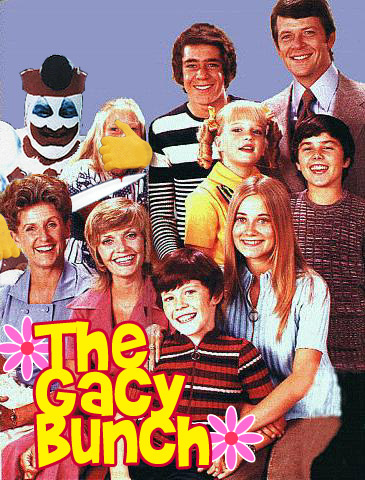 Life here at one of many Hollywood Rumor Mills has me sitting
in front of the computer longboarding the ol' internet. I found the
above image at Something Awful and thought you might go there
yourself now.
Here are quotes purloined from the site, for those of you who
hate to look at pictures.

"he's working on the east wing of his neck beard."
"Did you know the drummer from Def Leppard bought a mannequinn hand to cup his ballsack when he's jerking off?"
If that doesn't convince you, I've done a bad job purloining. Because it's good stuff. Especially Photoshop Phriday.
---
02.23.06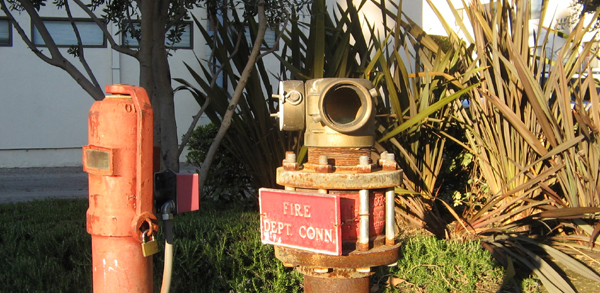 ---
I found a place with a deluxe kitchenette. It's what I always
dreamed I'd find. Los Angeles is the runaway capital of the
country, because we've all seen it on t.v. and it looks happy.
I'm happy.

---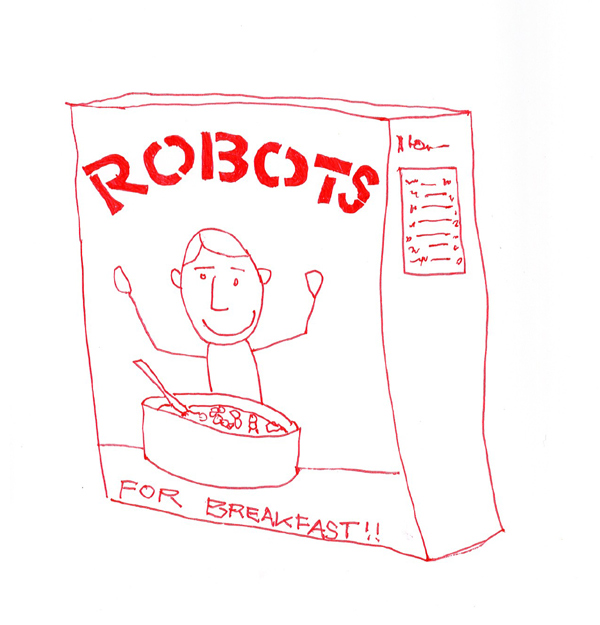 I'm in cahoots with Rolston-Purina to produce this breakfast cereal.
---
02.22.06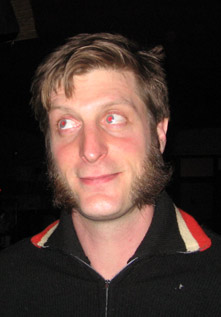 Well the tough guy poet of San Francisco is now the tough guy poet from San Francisco. For those out of the loop, you never put a heavy person on the couch. Put them in the wing back chair, so they don't look as heavy. They'll feel more comfortable that way.

Just one of many lesson's I've learned about talk shows since I moved to Los Angeles, which is why I am now from SF, not of SF. Yes my friends, The City Of The River Of The Queen Of Angels has taken me in.
I left my job as a pallet jack operator in a junk mail factory and landed a nice job at a Hollywood rumor mill. My first scoop? ABC is in development right now for what insider's say is going to be the breakout "appointment television" of 2006.
Take a peek at some advance promotional material that came across my desk:
PAYDAY!
Every Friday at 5 p.m. a random homeless person is handed – in CASH- $4,000, the weekly take home paycheck of an average CEO. Hi-jinx ensues as a camera crew follows the lucky recipient around. Will they buy dentures or an 8 ball? Come Monday will they put it in the bank or end up in the morgue? To make it more interesting, we make the PAYDAY come in ten and twenty dollar bills. Where would you hide that stack of money if you lived on a park bench? Watch the paranoia take hold!
"I saw the dailies of the first episode, OH MY GOD, it was hilarious! This poor guy tries to hide the box of money up in the girders of the overpass where he lives, and he falls down, dropping the cardboard box into the freeway where it's hit by a car. Money explodes everywhere, and the man is killed. I couldn't believe it. It makes Survivor look so boring. I mean, this is real. This is reality t.v."
---
02.21.06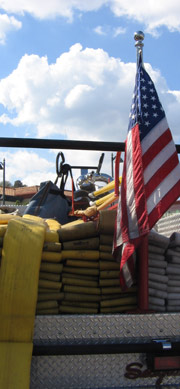 I love America. I wonder how
much Bush will get for it?

---



Will the new owners let us stay Christian, like he is?
---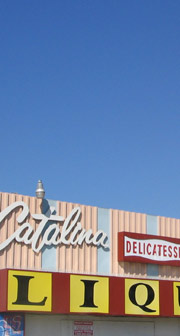 Most importantly, will they
close down the
liquor store?
---
02.20.06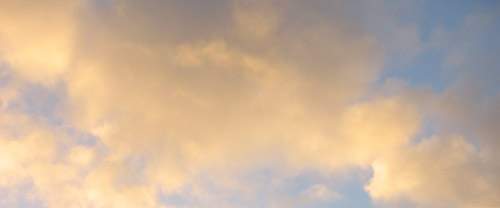 This next scene takes place in Heaven. An Angel stands apart from other Angels,
being spoken to by God. Jesus is there as well, sitting down on a cloud, looking calm,
almost bored.
God: You were shooting HEROIN? When I sent you down to earth to watch over this man AS HIS GUARDIAN ANGEL? WHAT KIND OF EXAMPLE IS THAT?
Angel Christopher: There was a lot of temptation in Los Angeles. Christ, your son, he never dealt with opiates. He didn't have internet porn. It was easy for him to stay straight. I think you've lost touch. I did the best I could, Sir.
God: THAT'S A LOAD OF HORSESHIT! GOD DOESN'T MAKE MISTAKES!
Jesus, (kind of insulted) to Angel Christopher: Whoa Angel…we had donkey shows back then too…
God, to Jesus: BEAT IT, KID!
Jesus begins walking away.
Jesus, (to himself): God… chill out…
God, to Angel Christopher: AND YOU, MR. "ANGEL", I'M SENDING YOU TO INDIANA TO WATCH OVER MRS. MONROE AT THE SLEEPY TREES RETIRMENT HOME. NOW EVERYONE GET OFF MY CLOUD!!!


God's cloud.
As Jesus, Angel Christopher, and other angels who had been hanging around quickly leave, God is seen pacing across some cumulous, one hand pressed between his chest and his other arm's elbow, the free hand rubbing his chin. He mumbles and shakes his head.
God, (to self): All my angels in America are failing. Temptation is too strong these days even for them. What can I do?
God gets on his hands and knees and parts some clouds to look down at the earth. He sees a woman building a robot in her basement, programming it to follow her commands.

God: Yes! That's it! I will send down Robots from Heaven to take the place of my guardian angles!
No more temptation!
In a tinker's shop reminiscent of Saint Nick's we find God building his own robots. A loose nut rolls out of his fingers, bounces onto a table, where God grabs at it and misses as it tumbles over the edge, lost in the clouds at his feet. He just stares helplessly.
God: JESUS CHRIST!!!
Jesus (from a distance): Yeah Dad?
God: GET IN HERE AND HELP ME FINISH THIS UP! I'M SENDING THIS ONE DOWN TONIGHT. JON ROLSTON NEEDS A REPLACEMENT ANGEL.
Jesus shuffles in with a glass of wine in his hand, sets it down, and begins wiring the robot.
Jesus, (calmly, to God): No need to shout. I hear everything you say.
Fade to black.
Six months later.
God leaves his tinker's shop asking Himself: I wonder how my robot angel is working with Mr. Rolston…
He gets down on his hands and knees to part the clouds and have a peek at earth.

God, his head jerking back as if he's seen a terrible thing.
God: THAT BASTARD HAS GOTTEN MY ROBOT PREGNANT!!!!
Curtain falls. The End.

p.s. In some Bibles, the words of Jesus have been printed in red. We have followed that tradition here.
---
.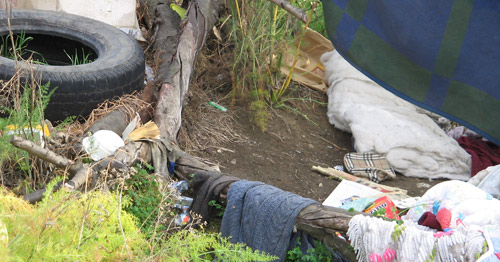 02.19.06
Retired robots have it tough in America. The auto plants up in Michigan, the
corn fields of fly-over country, the garment industry of Los Angeles…all over
America older model robots are being shown the door with little more than a
whispered thanks - after a highly invasive strip search of memory of course.

Where do they go? What becomes of retired robots, some of which have little
more than 64 bit education? Here in L.A., we've seen first hand the plight of
"unnecessary" robots. They wind up in the margins, eking out an existence,
surviving on used motor oil, huffing dirty shop rags behind filling stations.

While their more famous counter-parts (namely NASA explorers) retire in
style, living in comfort as educators or members of esteemed collections,
robots like this P-256 who had twelve good years of service on a GM line
installing dashboards, are left out in the cold. Literally.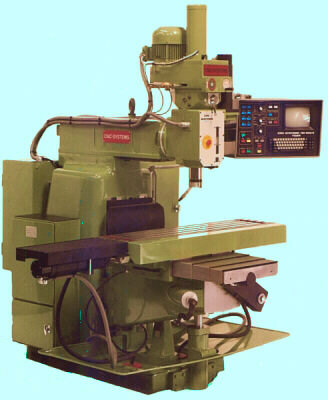 "I sleep here in the junk yard, feel safer that way come night. Course during
the day... I do gots to watch out they don't ship me off in a container to China.
Most a' the crane operators 'round here know me by now let me slide.
That junk yard dog scared a' me, so nights is quiet..."

P-256 sits back on the stained and torn bench seat of a minivan as it
searches its software for the rest of its story.

"Truff of it is, is…is I feel lucky to be here even. Whole rest a' the line did just that.
Headed for China. Now you know there's nothing left of 'em I'd recognize."

Legions of super deformed robots are languishing across America, Their integrated
circuits and kinematics equations performing no serviceable task to the economy.
It is subsistence level algorithms, and a national disgrace.
---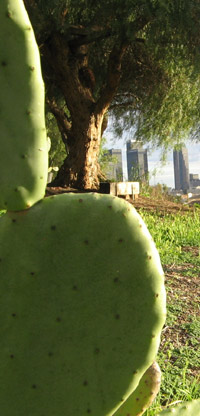 You never understand a city, you just keep exploring it. How does a man survive selling
juice from a cart? How does one shoe hang from a wire?

If you drive down the 5 at night you see the lights of Los Angeles draped over the earth like
diamonds on a dress and you keep driving, your headlights dazzling the heavens, another facet
of the mysterious light.
Then you move into a place with an ex-con two doors down. You come home late one night
and find a garden hose running from your house to his. He's stealing your water. And your neighbor's
electricty.

You'd like to punch his lights out, but you are afraid to fight a desperate man. Instead you hire
a plumber to cap your hose bib and an electrician to cut power to the outside outlets.
---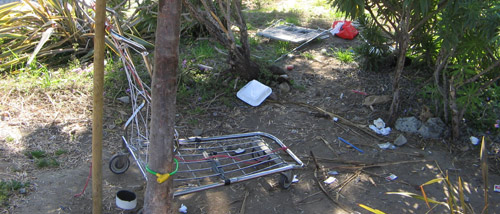 02.18.06

My father the jizz mopper was a rambler. He floated through cities like a plastic bag
caught in a draft. He'd come through a town with the luck of his thumb, find a dry
spot not far from a gas station and set up camp.

"I need cardboard to work my sign and a cooler to keep my beer. Gas station's got
'em both."
There was a lot of wisdom in my old man. He believed in fuel stops. "Man and mochine.
God made us in his likeness, an' we done the same with mochines. How come else
you get so damn excited about them Caddies? 'Cause they're beautiful creatures. I
ever tell you about Donnie Harlon burnin' his pecker off stickin' it in the tail pipe of
his 57 Chevy? Thought he was gonna get him some hot hole."
Being my father was a professional jizz mopper for many years, he had quite a few
off colored stories about men's peckers -particularly Donnie Harlon's. I can picture him sitting in the bushes at
the get off ramp of some highway. He'd be looking down blocking in the letters
of his cardboard sign, concentrating hard to stay in the lines, all the while
telling me about Donnie stickin' his pecker in his mother's new installed In-Sink-Er-Ator.
"Poppa, how'd he get it in the garbage disposer anyway?" I was not blessed with a
creative mind as a child.

"Up until he turned the switch, ol' Donnie was workin' with a full board foot of lumber."

In a few days my father would be fully employed at a new video parlor, happy
with the mop handle back in his hands, renting a little room with a hot plate,
but never too far from a gas station...

You never knew when the wind might kick up.
---

---
Feb 17th, 2006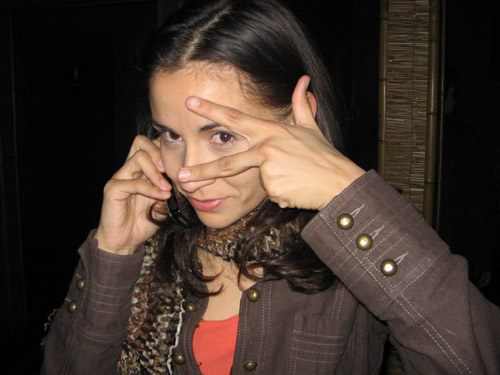 Just another pretty dame in L.A.
Or so I thought.
I had stepped out of the office to give my kidneys
some whiskey.
She was standing by the bar, looked
me square in the eye.
"You Rolston?" she asked, with a little nod of the head.
"That's right toots. Tough guy poet of San Francisco."
"I'm Tim's little sister. Why are you talking like that?"
"I'm writing a detective story in my head. I'll stop…can I get you a drink?"

We had talked on the phone earlier in the week. I was
new to the City of Angeles. Presciliana, or Press, as she liked
to be called, was kind enough to meet me for a drink and give
me the dish on old Tinseltown…let me know where the sparkle
came from and the like…sure. I was looking for a scoop and
she had all the ice cream.

"You're doing it again." Press was a good woman.
I could tell right off. Gentle with the spastics, was firm but not
abusive to the morons. Knew how to guide us delusional
half wits through a fairly benign conversation.

"A.r.e. Y.o.u. E.n.j.o.y.i.n.g. L.A.?" she asked, slowly like that, to help
bring me back to reality. We were in a sushi restaurant that had
a room upstairs for bands. One was playing rock and roll at that
very moment. It was a dark sushi bar with red neon lights by the
bathroom doors and south china seagrass on the walls.

A Tiki sushi dive bar. Drunks stumbling into the people
sitting on tall stools at tiny round tables. Chopstick wrappers
on the floor. A black man was working the door, collecting five
bucks a pop and looking like he didn't enjoy all the race mixing.

"I think it's great. They shot some woman at McDonalds yesterday
afternoon, and the helicopter was circling, I don't know…maybe fifty
feet above my bedroom for hours. Those things are LOUD!"

The band upstairs was having no problems with their P.A.

"My boyfriend will be here soon, they are on in about an hour," Press
said. I leaned in to hear her.

"He's a DRUMMER, right?" I asked. Things were starting to
come back to me. I was in L.A., but I wasn't a private
detective. I had lost my furniture moving job in San Francisco
and drove down to L.A. to start over. See if I could get some
work "in The Industry". Not porn, per se. Just some part
of The Machine that made L.A. big. Put those
highways through town. That Machine. They
probably needed some furniture moved…

That's right. I was here to meet my friend's sister and watch
her boyfriend play music. Ask questions about L.A. Hit the
ground running… make connections… follow up some leads.
Shake the bastards down - keep the heat on till they talked.
Get 'em singing like a canary…

"YES. He's a DRUMMER. Were you DRINKING before you GOT
here? You seem a little SPACEY," she asked me. Man... she was a beautiful dame
and she didn't miss a stitch. I had gotten started with some high end beer
from England. Or Ireland. I put it down to keep on my toes.

"No no, I haven't been drinking. But enough about me. I hear you just
got a part on a t.v. show!" It was true.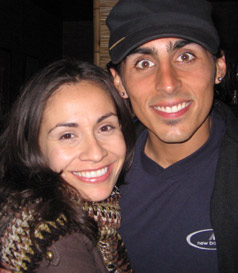 LADIES AND GENTLEMEN!
YOU CAN WATCH PRESs DO HER THING

CRIMINAL MINDS

WEDNESDAY ON CBS FROM 9 TILL 10 PM

!!!PLEASE SUPPORT HER!!! SHE PLAYS A TOUGH GIRL, WHO MAY LIKE POETRY,
BUT THE SHOW DOESN'T GO INTO THAT PART OF IT!!!!
---

Feb 16th, 2006


POETRY...or mere rhyme?
(please read aloud before you answer)

1.
Cut a fart, Bob
Part out the Saab, rob Peter
to pay the Mob.
What a weird job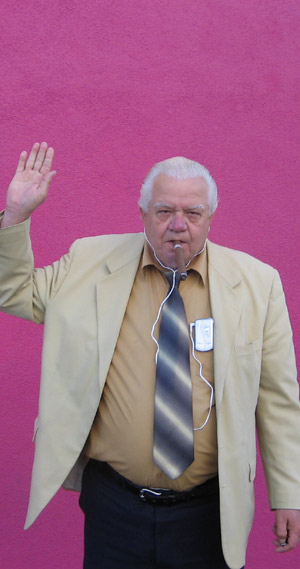 2.
Moms who blog
Hog Blogger
But hug harder
Than I'm stronger.
Believe in god
With a hunger
Not found on the tongue, er,
I mean found in the
Stomache,
Dummy,
Like stuffing your tummy


3.
Got chickens in the yard?
Your son's a retard
Old people agog
They spruced up the synagogue
Body shops on Lombard
Lost in the fog

---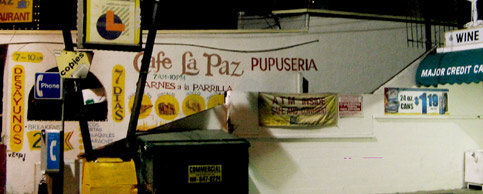 The coyote of Southern California has a distinct yapping, dog-like bark,
similar to a Hyena. This yapping grows more intense and maniacal as
the pack grows in numbers, which is usually the case when they lure and
kill pets from suburban yards. These Coyotes never make the long, mournful,
solitary howl of the Hollywood stereotype. - Sam Shepeard, TRUE WEST
---
February 15th, 2006
Just moved into this little place in Echo Park.
Been unpacking my robot, slowly. She wants her legs
but I'm not finding them. Probably in another box
that hasn't arrived yet. Buying parts on eBay is
something I don't recommend. I ordered Toyota
eyes, "mint condition, never used", and when I installed
them, they had a look of pure lust. I don't know
what the previous robot had been used for,
but I wasn't getting involved.

If I'm looking to gamble on used parts, I hit the
yard sales at live/work loft spaces that used to be popular.
People always have a box of chips and rotars... they
don't know what they're for, so they sell 'em cheap.
I 'member one time I found a complete articulating
knee from the Sony R3Billion and the guy wanted two
bucks for it. I saw the same thing on Antiques Roadshow
and it appraised out at $4,000.
---
February 14th, 2006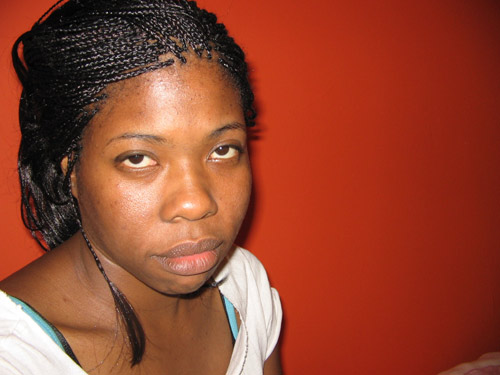 To the Bunnycat, Happy Valentines's Day!
If love is kept in the heart,
and I keep eating hot dogs,
And my arteries tighten
with these cigarettes I can't quit,
Where is there room for you?
If the heart is the size of a fist,
I can hold a handful of almonds
and think that one is for the love of wine
One for the love of traveling -
unpacking into a new room,
And one for the love of good news-
friends have come to town!
Not so many almonds left
But what there is
will be the part of you
that stays inside of me.

---
Feb 13th 2006
"God kicked me off his squad. I'm down here in San Diego. I need a hundred bucks."
It was my guardian angel calling. Collect. To my cell phone.
"What are you talking about?"
"I'm talking about getting fired, man. By God. I'm just a bum now. I don't fly around protecting you. But
think about the times I did. Think about how many things I didn't tell God, like when you download the porn
and fantasize they are 14 years old. Come on, man. You owe me. I need a hundred bucks."
"I'll…I'll see what I can do…" I said.
"Oh yeah, I need you to come down here and bail me out too. I'm in jail. Downtown San Deigo. Hurry up,
I pissed off a couple of Marines that are in here with me."
The phone went dead.
It was two oclock by the clock over the stove. Friday. People think God sees all, but I knew the scoop.
He stopped looking about a thousand years ago. Too many people. Now he's got guardian angels keeping
tabs on folks, and sometimes, they become fallen angels. Which is exactly how we describe Angel Christopher.
Fallen.
He had a lot of dirt on me, so I took a bus down to Union Station and hopped Amtrak from L.A. to San Diego.
"Thanks brother, that's one less you owe me," is all Christopher said once we were out on the steps under the
shade of palm trees. "Now, how about a little seed money? That hundred bucks, son. We're going to T.J."
That's what locals call Tijuana, the dirtiest den of thieves outside of Washington DC.
"I'll lend you that $100. LEND! But I'm not going to T.J. No way."
"Oh, come on man. Who's gonna rent a car to an angel with no I.D.? I got a guy who's gonna get me papers
man. We'll hit the bars, buy some fireworks, a switchblade, take in a donkey show…You got a cigarette?"
"What?"
"But first, a fish taco. You ever had a fish taco? I'm not talking pussy, either man, grow up. I'm talking
pescado. It's unbelievable. Fresh from the ocean. Unbeatable."
"No, I've never had a fish taco. AND I'm NOT GOING TO TIJUANA!"
"You're right. I'm sorry. You're gonna let me crawl into the bushes by the freeway and die. Or no, you are
too kind. You'll drop me off at Ralph's so I can get a shopping cart and start a recycling career. After all, I
was your guardian angel for eight years. Keeping those girls from giving you herpes, the clap, the snap, the
drip, the runs, the hiv, hep, all of it. But it was my job. You don't owe me. Don't worry. Go on home. Do
you want that water bottle?'
I was holding a near empty Crystal Springs water bottle in my hand.
"I mean, no time like the present to get to working."
"All right. I'll take you to Tijuana. But no donkey shows. None of that. You're an angel."
"Former angel."
"God forgives."
"There are things you don't know." He said, and a look of sadness came over his face for the first time.
The toughness was gone, the mockery erased. His shoulders slumped and he said, "the Avis is over this
way…" and started walking towards it.
The border of T.J smells like an open sewer. It's just the river running in a cement rivulet along two deep
cement bankings, spray painted in Vato boasts. Tall cement walls catch the end of a walking bridge, and
so we cross over the putrid trickle of garbage and effluence. Christopher is smoking. He wears an old beat
up hat. "It's great to be a free man. Or angel. Or whatever I am now. It's just great to be out of that jail cell.
I asked the marines if they shaved their heads to get them up their officers asses easier. Luckily it was during
strip down and they didn't stand a chance with all the guards present."
Little children with skin dark as oxblood boot leather were selling chicklets or playing accordions. Little
squeezebox numbers, no keys, only six buttons.
"It's called a concertina" Christopher told me. He threw a nickel into a cup. "Little kids are so cute, you either
want to fuck them or eat them. It's a wonder any of you makes it to adulthood."
Christopher was clearly a deranged man. Angel. Whatever. The old woman begging sat cross legged against
the bridge's wall, long dresses and sweater on, in spite of the heat. As soon as we cross into Mexico a large
well lit Pharmacy stood before us.

"Come in, Come in. We fill American prescriptions. All name brands. Very cheap." The two men stood in
starched white lab coats and pants, wearing designer eyeglass frames, speaking flawless English on the stone
steps that led up into the Pharmacy.
"I'll need to stop for a prescription as well, but not here. We're just white dollar signs to these people, but
They don't trust enough to sell us the rough stuff. I have a guy deeper in."
The sun was bright and the streets were clean. Signs were in English and Spanish, people looked healthy, cars
drove by. Still, I kept checking for my wallet in my sports coat inside breast pocket.
In a square by a dirty fountain Christopher made a call, speaking in Spanish. He looked around the square at
tourists sitting around plastic tables drinking Corona's. 16 year old boys with their shirts off were burning in
the hot sun, girls in cut up t-shirts spun the beaded bracelets they had bought from a stall around their wrists
as they laughed at the boys. A traveling band had struck up a loud number, the upright bass sounding like an
old time country song, the lyrics high and full of fiesta. Christopher hung up and flung his cigarette butt into the
fountain.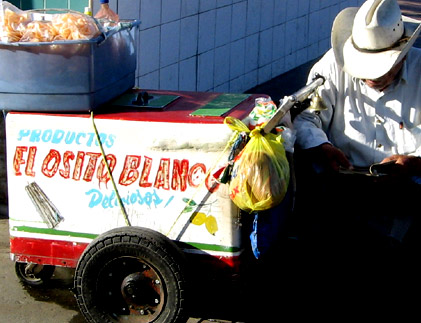 "He'll be here in twenty minutes. Let's visit the good doctor."
He started walking off.
"Wait! Where are you going?" He didn't answer or turn, so I ran to catch up. He took me down an alley
where stucco rubble and piles of poo were scattered in the corners. Little alleys between buildings were
blocked off with cut up chain link fences and piles of broken furniture. We twisted and turned, and came
to a set of stairs. Laundry hung between buildings. We climbed the stairs. He knocked at the door at the
first landing. It was an old wooden door, painted orange at one time, now faded and peeling. The door
knob looked hand made from a blacksmith a hundred years ago. It turned and opened.
"I'm Christopher."
The door opened wider. A man held a mongrel pit bull by the collar, it's teeth bared at us.He backed up and waved
us in, then put the dog in a kennel, locked it, and turned to us. There was a full size bed with papers in organized
piles all over it. There was a folding card table with more papers and a desk light with no shade. Drying socks
were flopped over a length of twine tied from the window to a nail driven in the door jam. I leaned under them
and stood on the other side when the man said, "Come in. I have them here."

There was no Magdalene on the wall, as everyone else had. Only a velvet paining of an Aztec warrior holding
a beautiful woman in his arms, a temple behind him, the jungle leaves framing the couple. Christopher spoke in
something that didn't sound Spanish. He told me later it was an indigenous language. He got his papers and
we headed back to the square and sat at an outdoor bar, under the shade of a red Tecate umbrella. We drank
some beers.
"Want some pills? You could buy them here and sell them for a nice profit back in L.A."
"What pills?"
"Whatever you want. Vicoden, Percosets, Valium, Xanax. Maybe you need some Viagra?"
"I don't know…"
"Come on, finish your beer. You should try Oxycontin."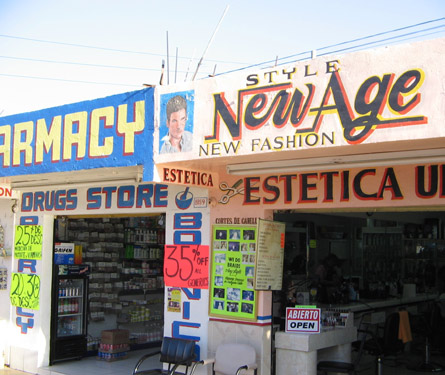 We walked down another alley to a pharmacist. A young guy behind the counter was watching a t.v. that
sat on the display case.
"Do you have any Oxy?"
"How many do you want?"
"How much are they?"
"80 milligrams for forty, forty mils for twenty."
"How about Vicoden? Do you have the bars or only pills?"
"Just the pills. 96 for a hundred."
Christopher turned to me. "What do you think?"
I shrugged my shoulders. I had no idea.
"How much do you want to spend? It isn't cheap enough to get much of a turnaround back home."
"What do you think?"
Christopher turned to the pharmacist.
"One forty Oxy." Christopher asked me for twenty bucks. I handed it to him, he turned it over to the man.
The man had red eyes. He looked at us like we were druggies.
He popped open the register and pulled a single pill out of one of the change slots and put the twenty bucks in
his pocket. We walked back to the café.
"That's a schedule three, so you better take it here, don't try and get it over the border." We were sitting back
down with another round of Pacificos and bottled waters in front of us.
"Suck the casing off, then chew it up good, but with your front teeth. You don't want any getting stuck in
your molars."
It was bitter tasting, but I chewed it well, then washed the taste out of my mouth with the beer.
"You'll feel it in about 15 minutes.' Christopher said. "Hang on, I need to get some cigarettes. Wait here for me."
I listened to more Mexican music in the giant loudspeakers, feeling the sun on my neck. Little children
came up to me waving beaded jewelry in my face, others held boxes of Chicklets out for sale. I waved them
away. A man came selling charcoal drawings. I said no thanks.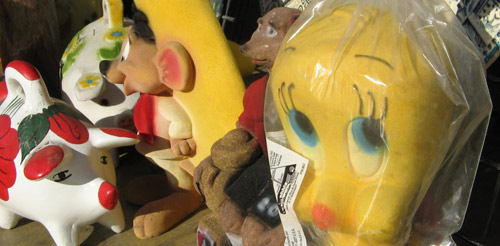 In ten minutes Christopher came back and sat down. "Let's finish up. The wait is going to be long at the border.
But I know a trick."
We walked back across the bridge, over the water, and I began smiling. My body felt very calm. The sun
was beautiful and warm.
Christopher took me to some men standing in front of rows of children's bicycles.
"We need two." He said. "Why are we buying these bicycles?" I asked him.
"We're not. We're renting them. There is a quicker line for people on bikes. We just walk them across
and leave them with someone on the other side."
We paid a man in a polo shirt and jeans who was wearing a Winnie the Pooh baseball cap seven dollars
each for the bicycles and I followed Christopher past a long line of people standing with bags in their hands
to make it through customs. We went right to the front and got in line at the turn-styles.
"See, I told you!" He said. "We saved about three hours of standing in that sun." It wouldn't have bothered
me. My whole body was relaxed now. I was in love with Tijuana.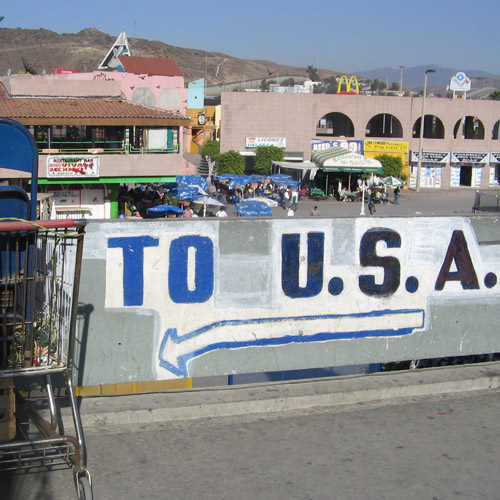 We got back to the rental car on the American side. "Come out to my place. I built a little cabin down by
the river. We can hang out there for a while. I have some wine."
I agreed. He said his cabin was built from scrap lumber under the shade of trees.

It was beautiful. A car battery ran a coffee pot and he had a five gallon water cooler in one corner. A little
window looked down to the river and we sat on milk crates inside out of the shade.
"Ever seen anyone shoot up?" He asked.
"Heroin?"
"Yes. Heroin."
"No. I haven't."
Christopher was facing me. He pulled off his long sleeve t-shirt, and pulled a little metal eyeglass case out
from under some blankets on the floor. He opened it up. Two syringes, a bent spoon, and some Q-tips were
inside.
"Watch this."
He laid the spoon on an overturned cardboard box from U-haul. He took a syringe and put the needle in
an old Styrofoam coffee cup he had filled with water. He drew a bit of water into the chamber, then shot it
into the spoon. After this, with a tiny pocket knife from the eyeglass case he cut a small square of brown
sticky heroin that was wrapped in the cellophane of a cigarette pack. He placed the square into the water
in the spoon.
"I bought it when I said I was getting cigarettes. It's a hundred times cheaper than that Oxycontin."
He pulled out a pack of matches and lit one, holding it underneath it. He swirled the flame around, till it
burnt down to his hand. He waved it out, then lit another. When that one burned out, he took a pen cap
from his eyeglass case and swirled the heroin around with the water. It had melted. He left the mixture in
the spoon, then took a Q-tip in his hand, pulling the cotton from one end and dropping it into the solution.

"This is a filter. It also helps keep air out, for some reason." Picking up the syringe, he pointed the needle
into the cotton and pulled the handle out, filling the vial with brown water.
The little eyeglass kit looked like something out of the 1800's, a strange medical kit found in San Francisco's
Chinatown, with us in a little handmade cabin in the woods. I thought of an opium den. The freeway noise
wasn't that far off.
He took a belt and cinched it around his bare arm, holding the leather tight in his mouth. With his other
hand, he put the needle against the vein in the crux of his arm. A left handed angel. He pulled out a little, and I saw blood enter
into the syringe. With clenched teeth, he said, "That means I found the vein. I'm pretty good at it."
Then he shot it in.
"That's it," he said, putting the belt back down on the ground. "If my lips turn blue, put ice on my balls.
You have to shock someone out of an overdose."
Then he laughed. As he packed up his kit, he turned his back to me, shirtless, and placed it under some
blankets. I could see on his back, right at his shoulder blades, two large scars where God had cut off his wings.
"That bastard", I said.
Christopher turned back around, realizing what I had seen.
His eyes went empty, and he shook his head slowly, so full of pain.


---
February 12th, 2006
When people are bored they eat, drink, smoke or talk. They use their mouth.
Do you ever wonder what color men's suits were when you see an old black and white
photo? They had colored fabric back then, why wouldn't anyone be wearing mustard, or
magenta? Instead we are left with the impression their lives were black and white.

That's the mirage, that things were easy back then, because there was so little to choose from.
As I walked along the wide tiled hall to board my train, I looked at all the different costumes
we were wearing. I had a nice brown suit on, black shoes (they say that is a fashion no no)
the man in front of me had a baby blue track suit on, it hung with so much extra yardage you
couldn't make out the form of his ass. The crotch cut at the knee. White Adidas high tops,
unlaced. A black nylon "doo rag" holding his corn rows in place. We get to take photos in
color now. What questions will future generations ask about them? What information have we left out?
There are fat women and skinny women waiting for the train. In the old days, it was the big
women men wanted. Today, we think skinny is sexy. Of course, they both are. But when
skinny was a result of poverty, and fullness showed wealth, men chased that form. Now, the
poor are fat and the rich suffer eating disorders. And men want the results.
There are signs forbidding soliciting inside the train station. A man with a watch cap (sure sign of
a homeless man when coupled with out of date fashions) sit with a small suitcase drinking a soda.
He gets up and strolls with his little carry on with wheels rolling behind him. He stops and asks
quietly for some change to get a bite to eat before his next train. But he has been here as long as
I have, two hours, and I see the con. He is too smooth for this to be his first time asking for a handout.
There is nothing lonelier than waiting in a strange place for a ride out of there. The ceiling is like a
cathederal in the station, starlings wing in looking for crumbs from the passengers eating bagels at the
café. My mind keeps asking me if I want a drink. Yes, maybe just a beer, or a whiskey, so I can put
myself to work drinking. But I don't do it. I don't have the money.

I could scrape together enough forone, but that would leave me walking out the door in search of a
liquor store. I'd have to get a bottle, the fire would be started. So I sit and wait. There is a banana
in my bag… I eat that. Lonely and broke.

I'm in a new town, and I can't help but looking at these young girls faces, and picturing them as they
cum... I can't help but watch as they walk by, their breasts floating in their t-shirts… I'm lonely, bored
and broke, and I'm watching people walk by because it is all I can do.
---

This is Union Station in
dowtown L.A.
Below, we see the old leather
chairs.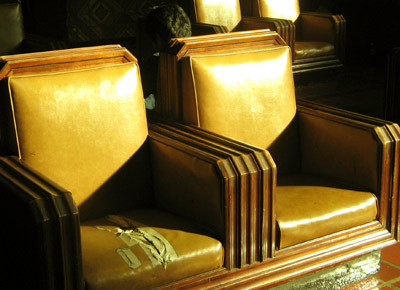 I am taking Amtrak to Carlsbad California.
---
February 11th, 2006
"Los Angeles is a bi-polar town. One minute people are up because
they got a part, next minute they are devastated because the show is
canceled. Everyone here is on a rollercoaster."
A lot of people who hate this town must be from the Midwest, where
they are used to open space and no clutter. They want L.A. to be clean
and organized, a rich mall and all the houses like Beverly Hills. Instead it
is mile after mile of smog inspection shops, burrito kings, Thai massage
parlors, and ethnic banks. It is a confusing parade of hand painted
business signs on soot covered storefronts.

"Where are the famous people?"
"Why are all these poor people here?"

It isn't what you think it will be. But for me, it is far better than I expected.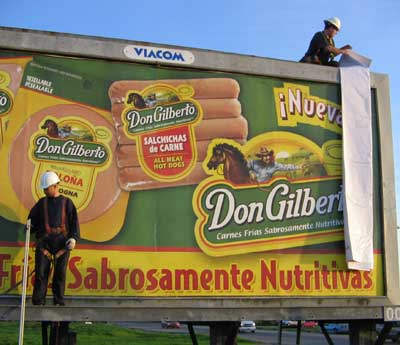 ---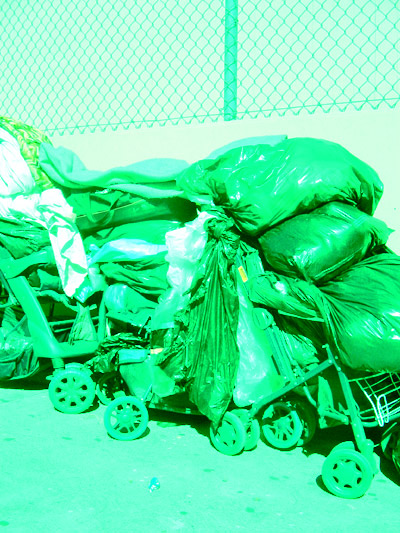 Los Angeles has more homeless than any other U.S. city. It has gotten to the point
there are not enough shopping carts to go around, and people are reduced to using
baby strollers. I tinted this photo green to make it look like money.
---
February 10th, 2006

When your robot is pregnant there are certain electrical surprises.
Soon the system will need conversion from 110 to 220 to handle
the increased power demands. Also be aware the nipples are under
pressure and gaskets likely to burst. It is good to have them replaced
within the first month of conception. Waiting much longer than this can
lead to further complications in the bleeder valves.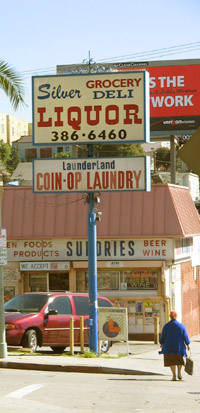 Sometimes the study of robotics drives me nuts.
---
February 9th, 2006

Hollywood Crime Drama

The ghetto bird was a hundred yards above us, midnight in Echo Park lit with the spotlight's circle. Up one
street and down the other as the suspect tried to make an escape on foot, sirens coming closer, he didn't have
much time. Now the cruisers were here, suspensions bellied out as they hit the cross streets.

Officers made the collar on a mid-thirties white male accused of stealing intellectual property from Paramount
Studios. He had borrowed ideas for a reality show pilot, and certain executives needed to keep him on ice
until next month, when the lineup was in the can.

"Don't shop around something that ain't yours, wiseguy" the flatfoot told the perp as he pushed his head down
into the back seat of the cruiser. On special orders, this guy wouldn't make bail till the middle of March.
Crime pays, but only the big investors get returns.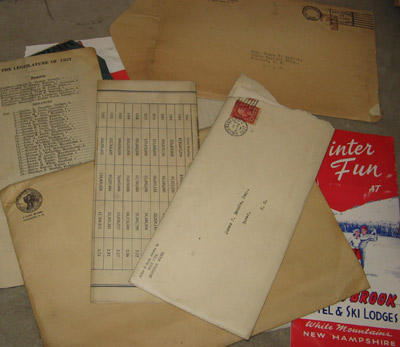 Part of the paper trail that led to an arrest.
---
Feb 8th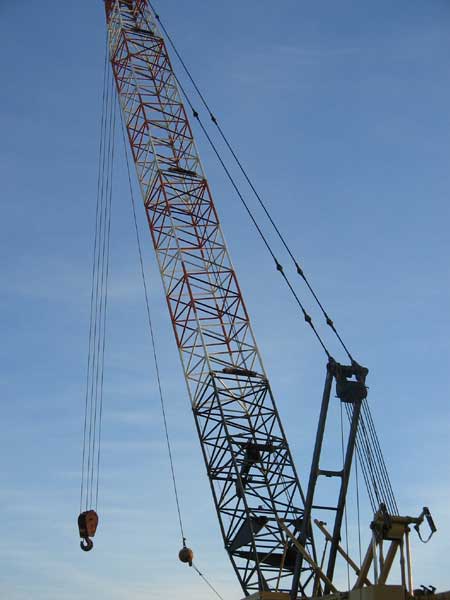 Two poems containing fuck:
1.
All the trees in New Hampshire are hand made.
My mother burns them in the winter for warmth.
My father carves more, ready for spring.
Down in the basement my grandmother reads a magazine
that puts dancing pictures in her head.
Me, I ran.
Fuck, for now, New Hampshire.

2.
Rus comes out of the tool shed closest to the horse stalls.
The orange coil of an air compressor keeps the door from shutting.
It lays like a sprung spring, the orange sun faded and the
rubber hose cracked.
"I had to overcharge on the rental to make up for the hours
Locke cheats me."
I'm over by the horse trailer, and say, "You ought to be charging more than 25 bucks an hour anyway."
"Well no; it's not a money makin' job. It's a fuck off job," he says.
The tranny off an old F150 sits between us, in the shade.
"What's a fuck off job?" I ask.
"I leave Locke out there to do some math and head off to another job, and charge 'em
for two men."
3.
Now for a Haiku
My cell gets shitty reception in Silver Lake,
But my coffee is hot
And ready to go.
---

Feb 7th, 2006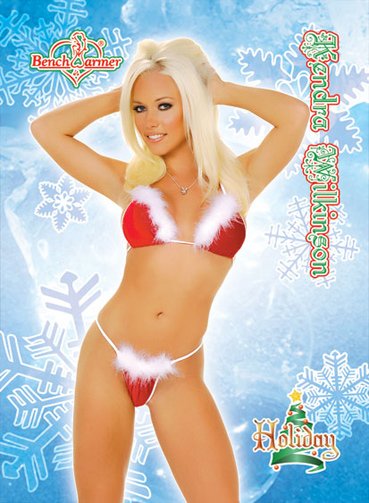 Ladies and Gentlemen, may I introduce to you Kendra. She is one Hugh Hefner's girlfriends. I met Kendra
through my website, and she was kind enough to answer a few questions. Check out her website at

http://www.xanga.com/playboy_101x

Have you already been in Playboy? Well I am one of Hef's girlfriends and he usually doesn't put us in the
magazine but we were in the Nov.2005 issue of Playboy.

Did you know someone who worked there, did you have an agent, or did you just mail in photos? Actually I
started out as a body paint girl at Hef's 78th birthday and he saw a picture of me and before our first date he
asked me to move into the mansion and live as one of his girlfriends.

Who decides who gets to be a centerfold instead of just a "regular"
pictorial? Hef likes to meet the girls first and make sure that they are pretty in person and then Hef usually
decides.

Do Playmates of the year get paid a lot more? Is it a bonus? How
much? A playmate is any girl who is in the magazine a centerfold is a
girl who is on the cover and is given a month and a year. A Playmate of the year is the best centerfold of that
year and I am not very sure about the paying situation.

Did you ever model nude for art classes? No

What do you want to do once you have been Playmate? Don't know

Did you get your start at a strip club? Have you ever worked at one? NO

Would you pose in Penthouse, or one of the more graphic magazines? NO, I am loyal to playboy.

Who inspired you to choose this career? I just remember growing up thinking that those women were
just the most beautiful women in the world.

What other jobs do you have? I am in school to become a massage therapist.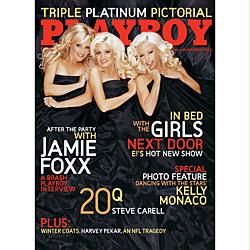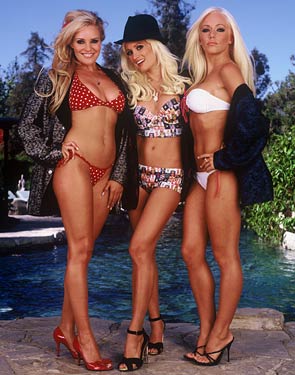 ---
February 6th, 2006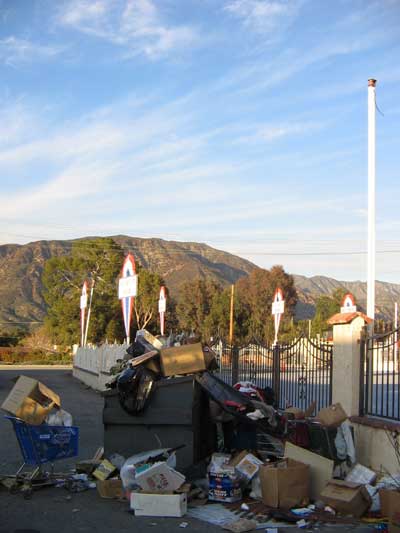 I wouldn't blame you if you thought they called California the Golden State because of that gold rush in 1849.
Truth is, it was the Golden State before that even, because of those golden sunsets. I managed to catch one
with my camera and I offer it to you. The sun on those hills was sure beautiful. We were out in the Angeles
National Forest pot hunting. You know, looking for illegal pot farms or even a wayward bush that sprouted
when someone dropped a packed bowl on a nature walk.

We found a steep canyon and heard the trickle of a river down below. That's a prime spot for an undercover
operation. All we could turn up was a water heater and an old washing machine tangled in some coyote bush.
We had to go home and drink Nyquil instead. But how about that sunset? And that National Forest off in the
distance? Gorgeous.
---
February 5th, 2006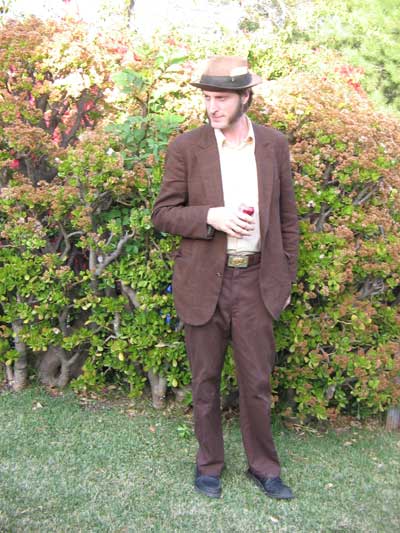 I went to a barbeque and hung out by the bushes. There I am.
Later I talked with a guy. He said,
"He might be a better artist,
but to this day I can beat his ass.
I hope he respects that."

I said, "Steve, that right there is tough guy poetry."
---
February 4th, 2006
(CYBER) AMISH ROBOTS
THE MOVIE
Click here to watch it!
Friends, let me share with you a lesson I learned the hard way. The film industry isn't a short story. Marc and I shot
our movie, and the whole plot of it was lost. No one in the preview audience understood our intentions. We had to call
in Hak, a professional video editor. Indeed, it looks much better, but so much of the plot was lost.

Here's the inside scoop: In the year 2012 a family of robots comes to live in an Amish community. They struggle to renounce
modern conveniences, learning to recharge their batteries through wind and solar power. We have light hearted comedic
scenes of modern meeting old fashioned. A hydro-electric generator electrocutes our lead, Mr. Robot Stolfultz, which turns
into big laughs and a touching love scene when his wife replaces his hard drive. The emotional arc quickly shifts as some of the
less tolerant old-school Amish express prejudice towards the robot family, at one point burning their hay barn to the ground.

Mrs. Robot Stolfulutz writes a letter to God, asking why she couldn't be Jewish. God, in anger, strikes her with a giant slice of
ham. As his wife lies in bed, unresponsive to start up commands, Mr. Robot Stolfultz is about to lose all faith in Humanity and God.
His son, holding his mothers robotic hand, gives an inspiring speech about the power and wisdom of God during which all
townsfolk are seen coming towards the house. Will the Amish community kill them? NO! They have come for a barn raising!
Mrs. Robot Stolfultz rises up from her bed, where she has been in hibernate mode since the ham struck her. The father and son
have been diligently at her side, praying she would reboot. She looks out her window and sees the whole community laying the
barn's walls into place. In a truly remarkable subtle and understated performance, the family comes together around the window,
finally at peace with their Maker and their village.
What was originally a beautifully written short story about people wanting to be accepted in communities but also longing to be
someone they are not, could only be translated to film as a slapstick comedy involving deli ham. As you know, I have never
trusted film to get a story right. However, like an Amish robot, I will not give up believing that the future holds resolution.
---
February 3rd, 2006
We wrote a script last night for our first independent film to be shot in Silverlake. It involves a robot family
that has come to live in an Amish community. It will be a silent movie, except for some talking. And some music.
But no laugh track. I guess that's what I mean by silent.

L.A. is in the middle of pilot season, a time of year unique to this town. Actors from all over the country are flying
and driving in to shoot their scenes, drink coffee at sidewalk cafes, and go to night clubs. They are ripening themselves;
soon studio executives will go into the fields and pick the finest of the season and bring it to market.

It appears we are stuck in a waiting game as far as our pilot is concerned. Never a yes, never a no. Only, "It looks
great, we'll know soon. " So we have turned our attention to the Amish robots. What more can one do?

---
February 2nd, 2006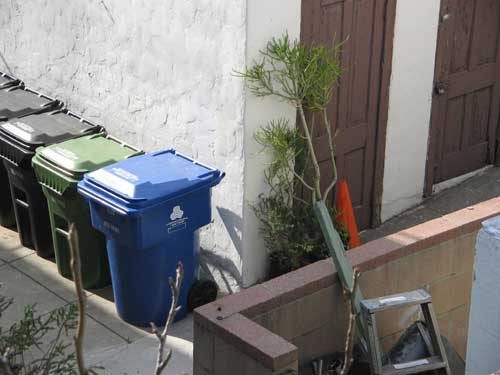 This is Los Angeles, where it is sunny in the sun and shady in the shade.

---
Feb 01 2006
Greenland was a much smaller town, back when I was much smaller myself. The next town over, Portsmouth,
was the town to live in. It sat on the edge of the cold Atlantic, where black waves of near frozen water crashed
like a steam driven train wreck into the brutal granite shore. A deep and wide river known as the Piscataqua
brought giant ships into a safe harbor to tie up at piers that lay just out the backdoors of merchants and working
class homes built on the river's edge.
Portsmouth was alive; heavy canvas sails of a gundalow crossing over from Maine, laden with cranberries and
jerked moose meat, snapped in the wind. A crew of Irish brothers humped brick and mud up a series of wooden
planks and ladders as they sang in a whiskey soaked brogue and built an ale house here, a cobblers shop there.
Sailors walked the streets singing in strange tongues, drunk with channel fever and a few weeks pay, copulating
with local ladies, their children, untended farm animals brought to Market Square, and finally, again, with each
other, in the hay of an unlocked carriage house.
An enterprising Negro family, the only such of its kind in the county, set up a small restaurant at one end of State
Street and sold tantalizing African dishes with spices procured from galley cooks on various merchant ships, who,
in exchange, received daguerreotypes of ample bosomed ladies in silk dressing gowns. The daguerreotypes came
from a local photographer who enjoyed the human form more than the Deacon would consider moral or the
Constable would deem legal. The African's, having not been reared in New England Puritism, had no qualms with
making the pictures a part of their ring of trade, and Portsmouth gained a cosmopolitan eatery that some said rivaled
those in Boston itself.
This Portsmouth, this metropolis of 15,000 people working together, like a human beehive of production, was
where I longed to live - not this haybaling little cow stall called Greenland. I speak too harshly. There were many
fond memories made there: chasing down deer with the pack of family dogs, drinking the warm blood of the fresh
kill, fashioning a loin cloth from the hide and scaring my Grandmother who still recalled from her childhood the wrath
of local Indian tribes, now recently exterminated.
Portsmouth Avenue rolled out of the cobblestone city with its gas-lit sidewalks towards the hay fields and maple
forests of Greenland. This one road went on through Greenland into Stratham, another town full of forage and milk
barns. From there it trailed off into the White Mountains, where Indians still fished in mountain streams with weirs.
Portsmouth Avenue was a lonely road for travelers, who in desperation pulled off to the side and roasted corn cobs
pilfered from roadside fields, or like savages were reduced to eating grey squirrel recently struck down by a heavy
wagon wheel. A trip to Portsmouth was something to be prepared for, requiring provisions and planning.

You can imagine my excitement when Cumberland Farms, a New England based chain of general convenience stores,
broke open the ground out on Portsmouth Avenue by the Week's brick house. Greenland was getting a convenience
store! I wasted no time in applying for a cashiers position, and having spent the last summer behind the register
(actually a cigar box) at Ye Olde Allen Farm, selling apple cider, pies, and pecks, I was hired to work right away.
Due to school obligations, (I was in my tenth year) I was given the second shift, 3:00 till 10:00 pm. What one must
remember in regards to running a convenience store out here in the middle of darkness, is you have to think of it like a
light house. You are a beacon of hope to the lonely hopeless wayfarer. The joy of turning the gas line on and igniting the
pilot that would light up the blue and orange Cumberland Farms sign out at the road's side, with its little tree motif, how
the parking lot gravel gained shadows in the glow, it made me a part of progress.
I dove into my work. Fresh coffee was my priority. I worked those pots like an alchemist. Turning beans and water
into something more precious than gold, I brewed courage, energy, a sense of pride both in myself, and in Greenland. I
kept the coolers stocked up the the leading edge, and didn't have to be told to face the product, or to rotate the freshest
delivery to the rear so my manager didn't lose anything to spoilage.
Buggies would pull up to the trough under a modern rain canopy and hitch their wagons down. "I'd like two flakes of
alfalfa on three" a man would holler, and I'd run out to three and pitch the flakes to his team with my hay fork. It was
quiet an operation, capable of accomodating eight traveller's fueling needs at one time.
Within two years we had a McDonalds's and Dunkin' Donuts, both with a drive through window. Greenland was no
longer an unknown cow town on the way to Portsmouth. Greenland was a commuter town. And that's a start.
---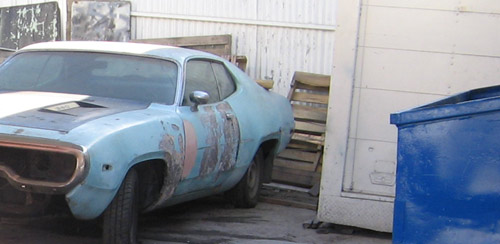 ---