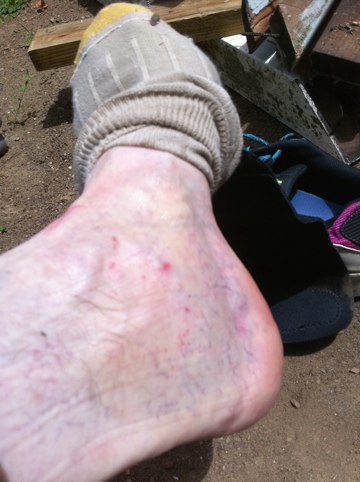 Is this reading? My normally abnormally white skin is yellow as uncooked chickenfat with exploded blood vessels crackled throughout.
This is the result of a karaoke dance tragedy Thursday night. The worst part was the terrible sprain, but I was holding a Dark and Stormy with extra lime in my hand, a fresh pour, and as I fell, I threw the drink into my face. Citrus combined with alcohol blinded me completely for several seconds as I fell to the dance floor.
Witnesses presumed I'd been possessed by the mighty spirit of the lord or suffered a seizure. My screams and the clawing at my eyes were also misconstrued to be part of an awkward dance of flailing pantomimes of winged dinosaurs.
The crowd was divided but entertained.
"What song did you sing?" a friend asked in one of the numerous retellings.
It was, honest to goodness, Twist and Shout. How prophetic.