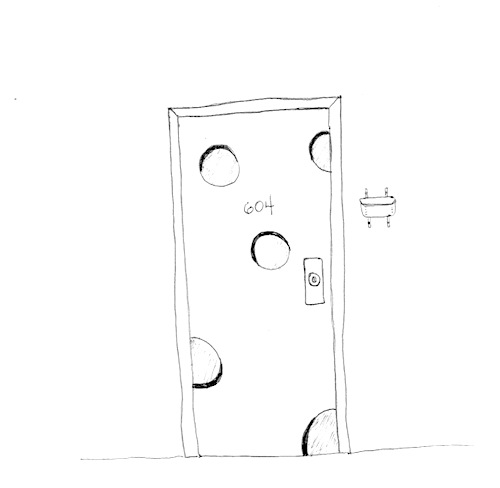 I woke up and thought, "I need to cut holes in my front door."
It semi-defeats the purpose of a door. A door is meant to provide security and if the holes are small enough, no one can get through. Still, people can look in your house. Of course, windows allow that as well. Then there's the problem with small animals – I don't want raccoons in my kitchen. Perhaps plexi-glass over them?
The thing I love is revealing how much we rely on a closed door for a sense of security. Windows in a door wouldn't defeat that.