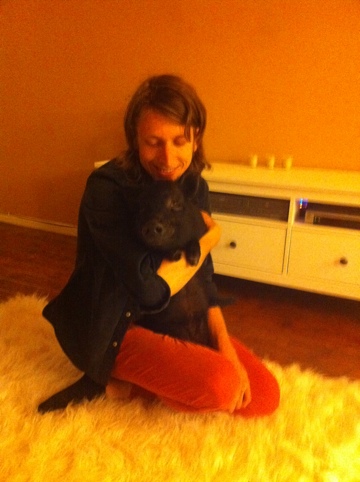 It's late. Let me get these shoes off. That's better. Take a look at mathew up there. He wears the long hair of a rocker and has the delicate features of a woman, but he is a proud father to that pig in his arms.
I say that to highlight the ability of a father to love. I was once like that small ugly pig that gets into a lot of trouble, eating the garden by the roots, peeing in places I shouldn't and screaming in a strange voice when I wasn't fed on time.
Yet my father still held me and loved me.
Thanks.