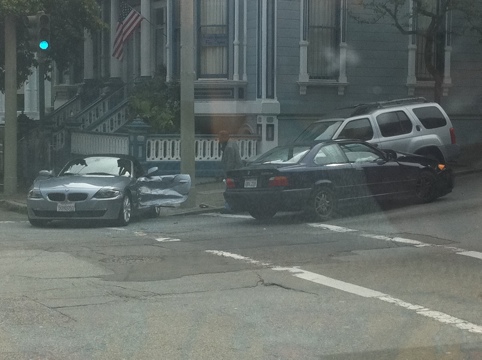 Is there a special name for car accidents involving all the same make? For instance here on Fulton we have two BMWs collided. Perhaps an "auto auto accident"?
In other thoughts, what kind of friends do you want? Here is one guideline: one who will try to break you out of jail but wouldn't try to convince you to rob a bank.
It's important to disrespect the law until you get caught. Then remember to act nice. Americans love renegades but they gotta have class.
Also, a friend who is so manly the question arises, "Does he have two penises?". This is a good friend to have.
And if she's a woman, you wonder if she's so together she doesn't even need one. Especially yours. This friend will be invaluable.