Was just at the coffee shop. Got talking to a guy who is considering the possibility the ancient royal families were the product of hyper reptilian aliens who bred them to rule humans and direct them to mine the earth for precious metals needed on the reptile home planet. He had a book with him that had some pictures.
It sounds crazy but as I sat there listening, I was also thinking,"I was just sorting the scrap metal pile in my backyard. Up at 630 am to put aluminum in a barrel, stainless steel in another, dragging toaster ovens by the cord and lugging filing cabinets to the truck."
As the man at the coffee shop explained that the handful of elite families control health care, global financial markets and national education, he made the point we are trained to be left brain thinkers who create time lines and meet deadlines and feel guilty if we aren't producing results.
As someone raised in a Christian environment, who later came to see the uncanny similarities of religions previous and prior to Christ, it leads me to believe humans are easily led. Those who see the matrix may have knowledge, but they are without power, and so they sort scrap metal in the morning hours to collect small dollars for bread. Apparently so alien reptiles can power their stargates.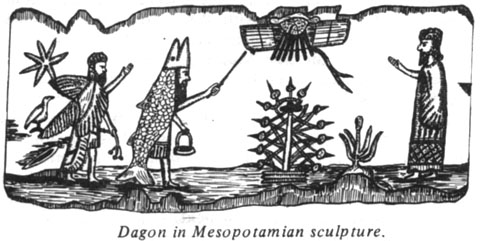 Here is the human reptile combination waving to the flying saucer overlord. People use this ancient Babylonion image (pre-Christ as we know) to show the Pope has merely taken over the role of slave master for the hyper reptilians and is facilitating the production of gold.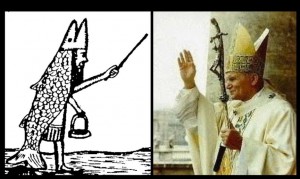 Whatever you want to believe is fine by me, just understand that humans are still mining the earth for metals. Some of us, in San Francisco, 150 years after the last Rush, skim deposits off street corners and glean the corners of garages for the ferrous treasures and non-ferrous pay dirt.