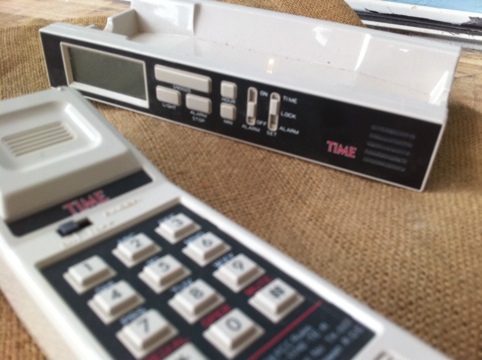 What is collectable? Is it something that triggers a memory of a certain time and place?
Or is it more than that? Do you see this Time magazine branded telephone? It feels like somewhere in the 1980's, huh? Should I keep it? Should I put a price sticker on it and set it out in the shop?
If you answer yes to selling it, what price then? 3 dollars? How many months would you let it sit on a shelf before you gave up and threw it away? Or would you expect it to sell the first week?
Who on earth is dumb enough to open a junk store and try to answer these questions with every bit of junk that comes along? The task feels overwhelming right now and I'd like to get drunk and sleep under the counter.