We named the days of the weeks but could think only of seven that we use again and again so the years pile up like an insult to our intelligence. Only seven words to tick away the tragedies? Frankly it's boring.
I'm bored all over. I can't bring myself to type away one more time that I've been to the dump and the fog rolled through the neighborhood and the lady and I had a quarrel.
Let's turn the other check and with our eyes looking in a new direction, who do we see?
Doug. Dr. Doogles. Pursuing an acting career simultaneous to a medical career where he puts the wheels back on miscarriages for unwed mothers.
How's that for living? We met his mailman last week. The rocker. Doug sent along a band flyer the guy stuffed in among the utility bills.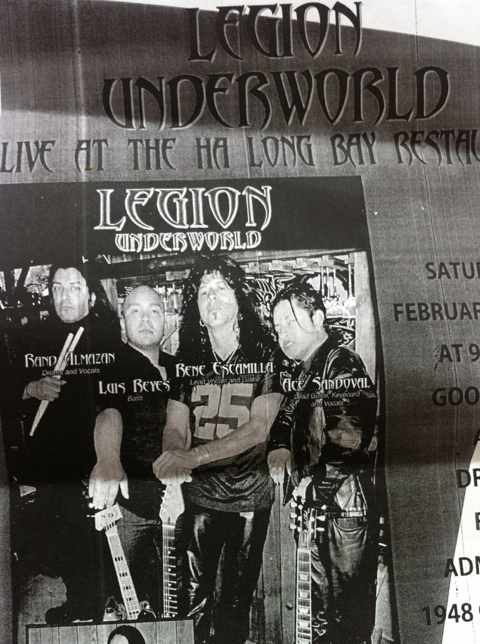 That's his mailman, both hands on a guitar. The young child to his left left looks much like Jason Boucher, a childhood friend, or a demon imp abducted from hell.
It feels foolish to write about my life anymore. I'm just a business man now. But Doug, he may keep my spirit alive. All of our spirits alive.