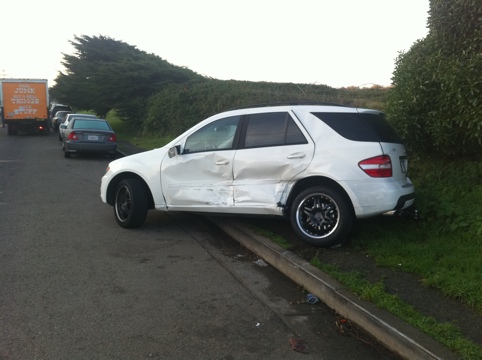 Woke up early from an amazing dream to move the truck before 7 am street cleaning. Couldn't find my keys. Get a spare, get to truck and back door is part open. Yes, they stole my belt sander.
Drive along beach for the scenic view and see someone else is gonna have a bigger loss than me this morning.
Ive been warned myself not to risk parking at the end of a long street overnite. The fact there were no skid marks explains the problem.
Comments Off on it's a beautiful morning. somewhere