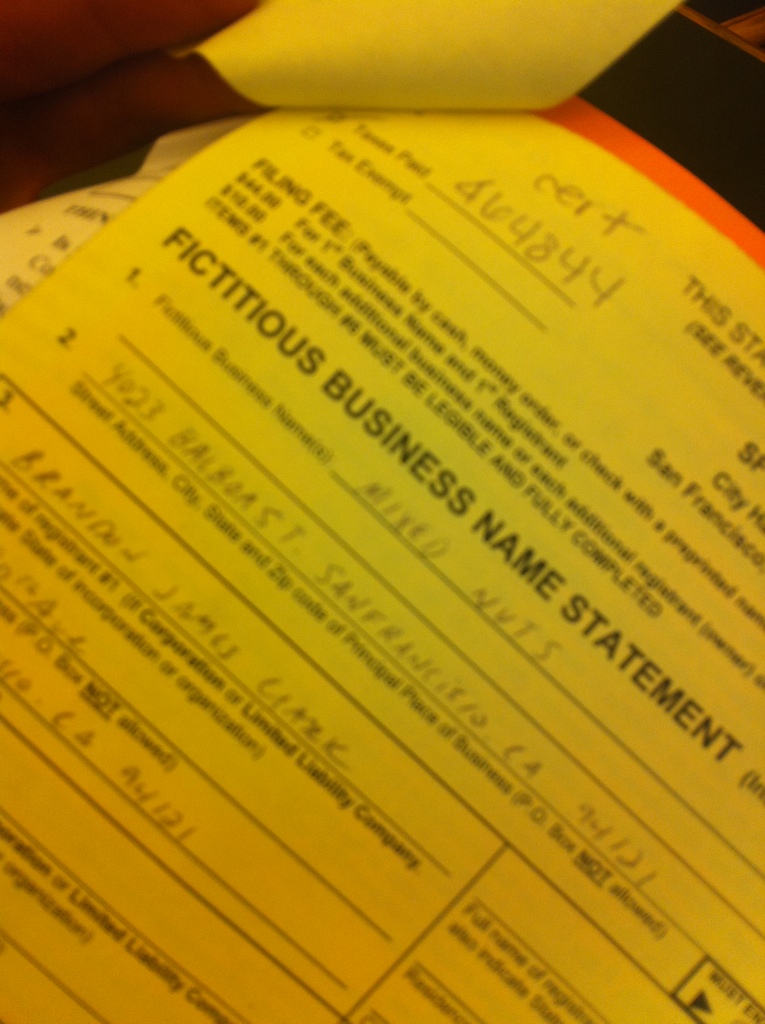 The Robot has been silent lately. Focus has been over at the store Jimbo and I are opening.
Here he is with a $44 receipt at town hall for registering the business now known as Mixed Nuts.
A bit blurry since my phone went in San Francisco Bay and no longer focuses.
Mixed Nuts was not my idea or first choice, but I am a silent partner and learning to let go of my control issues.
My choice was Silverfish & Foxing. A name that in the end sounded both trendy and pretentious.
Pretentious because it sounds like a law firm, although it refers to two scourges of paper. Silverfish being the little insect that eats books and foxing being the term for the brown stains that appear with ago as the elements in the paper break down.
Trendy because in San Francisco everybody seems to be naming their business in this English countryside manner.
Butcher & Hog, bourbon and branch, I'll keep you posted as I think of more.