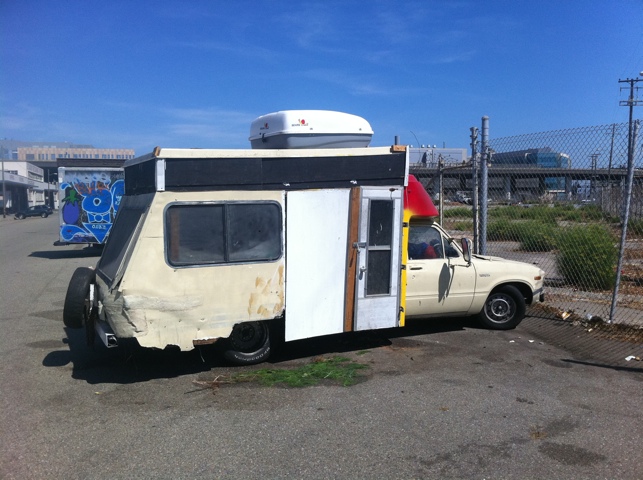 "That was my favorite place to drink a beer in the city when I was living in my car," Will says to me as we drive past the little park by Buena Vista.
"Let's make a travel guide about that," I said, always trying to turn an idea into money. "Great places to go in SF if you live in your car."
Of course, it's action not ideas that make money, but whoever is living in this plywood truck isn't turning action into cash, so there must be a magic balance of idea and action in order to generate some income.
Anyone have a favorite place in the city when they were homeless? I was in North Beach living in a storage area of a basement and I loved the dead end that overlooked the Financial District. I leaned against the steel rail and said, "I made it to San Francisco."
Comments Off on someone put wheels on the shed