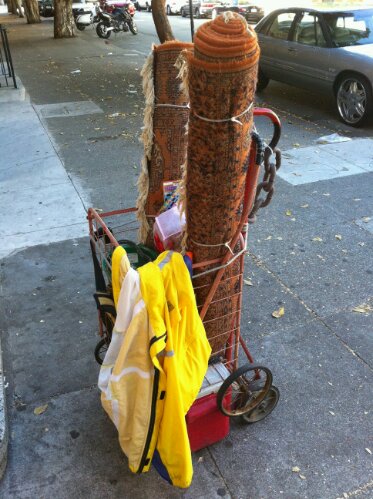 Lets take a good long look at this wanderer's cart. 2 area rugs are obvious. He'll be selling those tonight on the sidewalk in front of the closed roll up door at the brake place on 16th and Valencia. But did you notice he saved some used scratchers?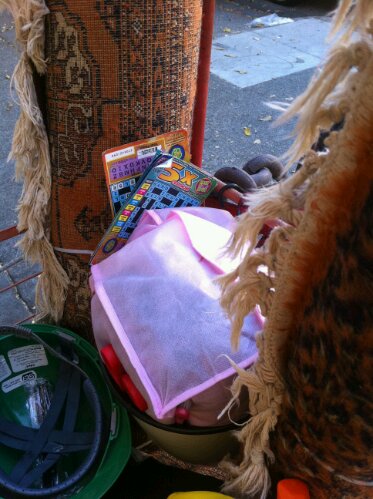 Look down low. A little cooler! He brings his lunch? Perhaps. He wouldn't show me the contents. He hangs around the drug house on the block so more likely it's bags of weed.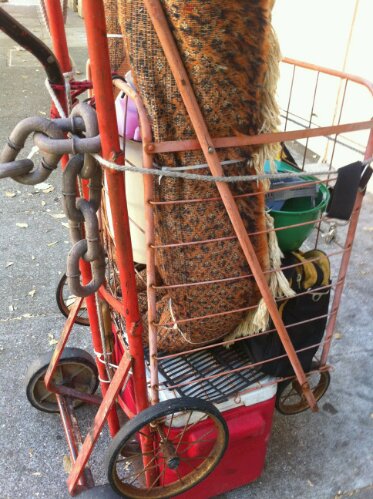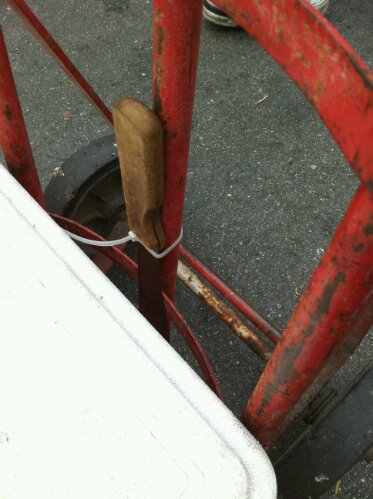 Hidden at the bottom and held by a zip tie is his melon opener.
Comments Off on flying carpet repair man