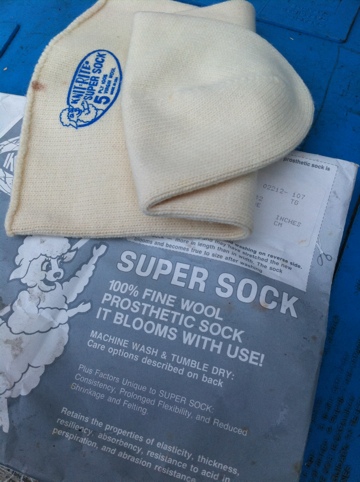 These are cotton hats to put over your amputated stump when using your prostethic leg.
Everytime I hear the phrase prostethic leg I think of an excellent fight story told by Kenny "hawkeye" Hawkins (who refuses to be called Kenny any longer). To put words in his mouth:
"This was in Burlington Vermont. I come out of a bar feeling froggy and bump into some guy. He pushes me and I stumble a bit then yell at him, 'come on man, I got a prostethic leg!'
The guy pauses for a second, so I punch him in the face and run."
Dear Mr. Hawkins. Thank you.