A total estate clean out this week. An 84 year old woman passed away. Found empty potato chip bags stacked on the freezer door. Numerous string in jar collections. Paper bags from long gone grocery stores. Socks with the toes mended. Everything that points to the frugal war generation. Well, we are a war generation but we are told to keep spending to boost the economy. A radically different approach. Time will tell which works better.
If we kept the fabric from old umbrellas, unstrung the waterproofing from the metal tines and used them to cover the BBQ from the elements, we might end up a segment on "Hoarders", a television warning against pathological thrift. For Maria, it was a clever way to reuse.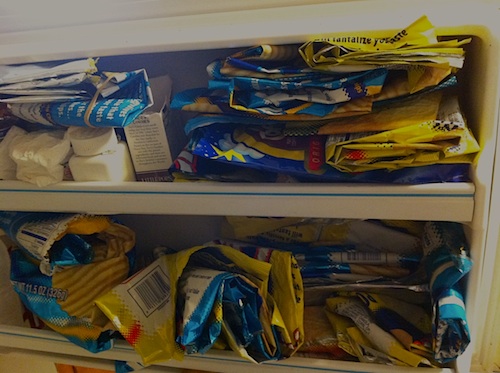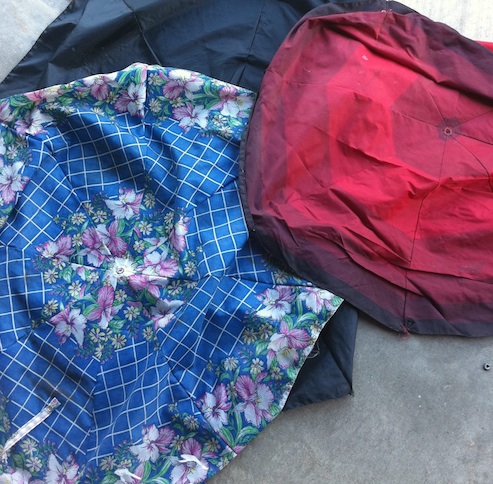 There are more pictures but I can't get them to upload. Nor will the video load. My apologies.