October 16, 2010
My old pal Sonia came by and picked up an extra arm from me.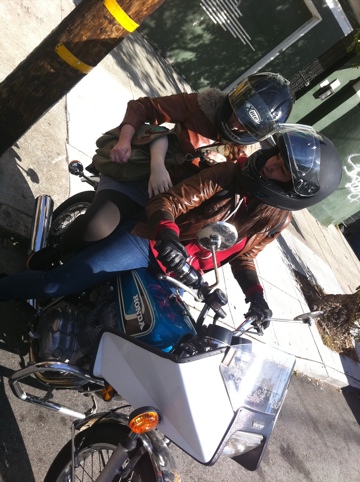 2 Comments
Awesome bike.

Comment by oggy — October 17, 2010 @ 11:49 am
Notice: comments_rss_link is deprecated since version 2.5.0! Use post_comments_feed_link() instead. in /hermes/bosnaweb19a/b1035/ipw.myroboti/public_html/restore/wordpress/wp-includes/functions.php on line 3832 RSS feed for comments on this post.
Sorry, the comment form is closed at this time.