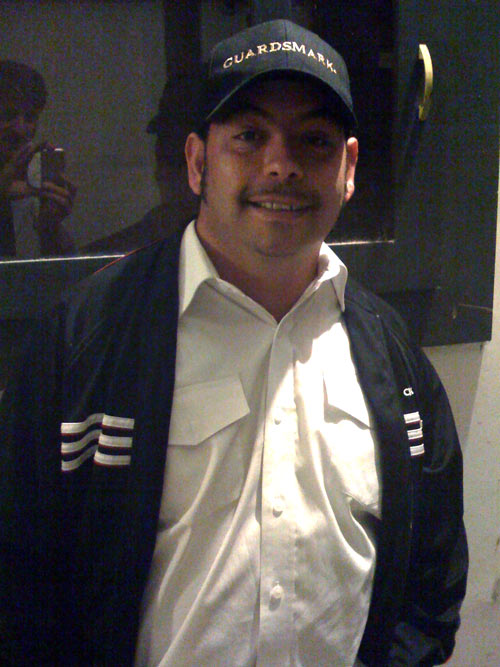 Dave works security at the event. Stands out in the hall making sure no one wanders off into a room they shouldn't be in. The armory is vast, a sprawling compound with a swimming pool, shooting range, horse stables and barracks. Tonight we were in the shooting range, off in a corner well lit with high intensity film lights. They look like cannon mounted to the rafters. A semi circle of chairs two rows deep are almost filled with guests who've come to watch a woman be tied up and fucked. A different woman stands behind a bar and serves cocktails, on the house. I order a rum and coke and it's strong.
I drink it fast and have two more before I head into the hall to use the restroom. Dave smiles and says hi. I stop and talk, and learn he plays in a band. "Psychedelic Disco Ball," he tells me. That's the name. He's on myspace.
It's been fairly normal. I signed a release form standing in the break room for employees. They had a Coke machine and a coffee maker. The same Workers Compensation Law poster on the bulletin board all my other employers have had. No nudity. An ad for a box turtle someone is selling. Invitation to a "How to" on enemas and scrotal enlarging. OK, that's odd. But for the most part things seem normal.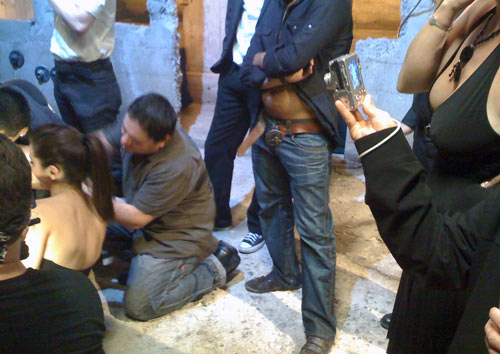 Then three guys who've been previously screened and tested take off their pants and stand in line to have sex with the woman. I'm watching the muscles in the guys back move as he strokes himself to stay hard in line. Audience members are encouraged to come up and touch her. The woman sitting next to me has done this before and tells me the whip marks sting for weeks.