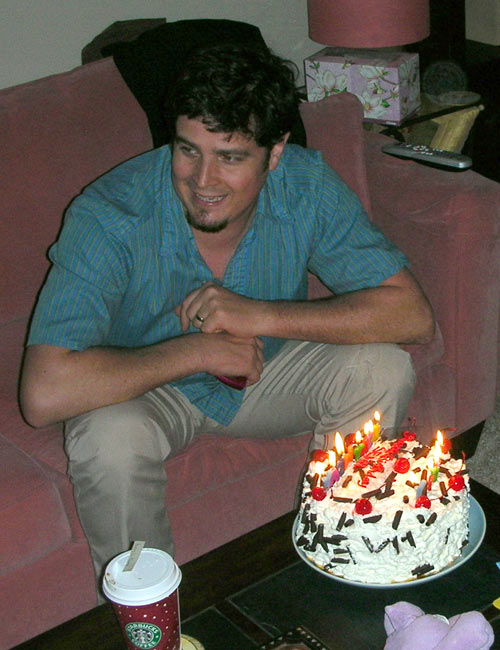 the subject appears to be hissing like a scared cat at the march of time
Our best man has hit a milestone, passed a gallstone, punched rolstone and bought a home all in this year alone. Friday night found me in Foster City for cake and ice cream to celebrate it. It has been interesting to watch Sean live his life as close as I have for the last 18 years or so.
When he first moved to California he couldn't hold a job or find one worth keeping. He took a real cut in pay and status to marry his sweetheart and he moved away from his New Hampshire family and friends to be with her.
9 years later his mother, sister and two nieces are all living out here as well, along with his old high school pal – me, the rolstone he punched. The marriage is strong and producing a litter of pups and the best part is, he's not even working right now even though he bought a house! Life in California is truly a wonderful thing and I'm lucky to have him out here with me, so happy discount birthday Scrondo!