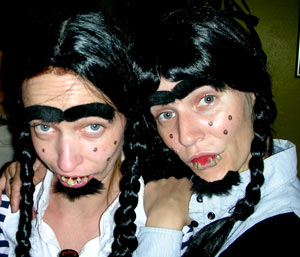 These girls were like twin sisters of incest with hillbilly dresses and long braids. They looked awesome!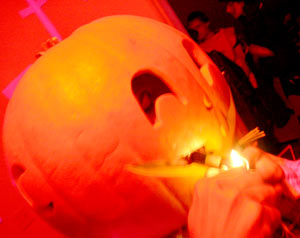 This guy carved a real pumpkin and put it on his head. Plus he had straw coming out of his shirt so he looked like a scarecrow. Then he smoked a bowl.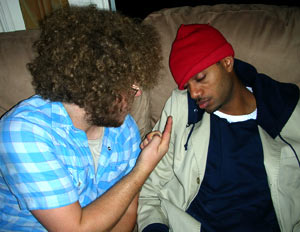 Last but not least, in a pinch go as yourself and see who people think you are. Doug, on the left, did this and people thought he was Jerry Garcia. The guy on the right was completely passed out by the time we got to the party. That's another option.
HAPPY HALLOWEEN!