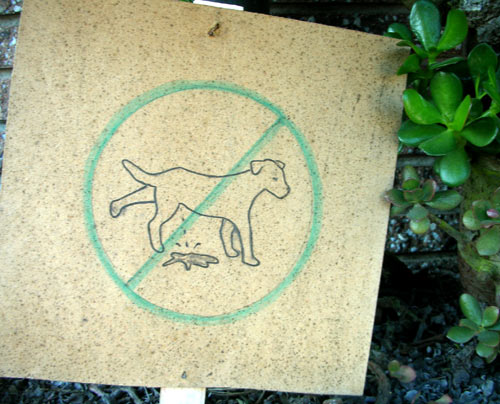 Just down the road from the site where I'm working I saw this sign. Some people are hard to deal with, they want things a certain way right down to banning dogs from urinating in public.
I work with a guy like that, everything is so precise to him.
"Take that bucket and fill it 5/8ths full of water" he told me today. As if mixing 9 yards of concrete needs measurements that precise.
"We need to humor our elders Jon. Don't respect them, just humor them," Glenn said to me. That's why I like working with Glenn.