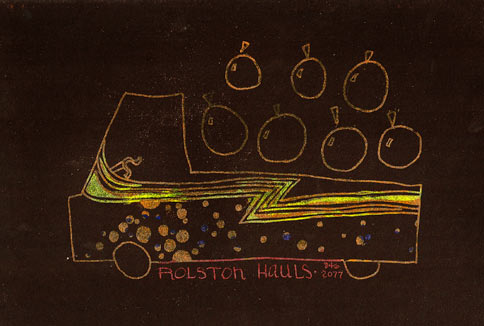 black velvet county fair edition
Mr. MacDonald come over last night, we turned the house into a print shop with his new GoCo, a Japanese silk screen machine. Back at his place his two year old daughter has her toys all over the floor. At my place, it was the adults who trashed the place. The GoCo prints with oil based paints so you have to lay each one flat to dry overnight. The living room, dining room and hallway were covered with drying paper.
Check out the master plan edition, that shows me hauling money bags to the bank.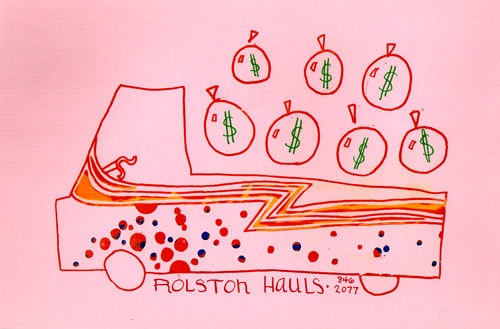 master plan edition
Comments Off on rolston hauls – ass