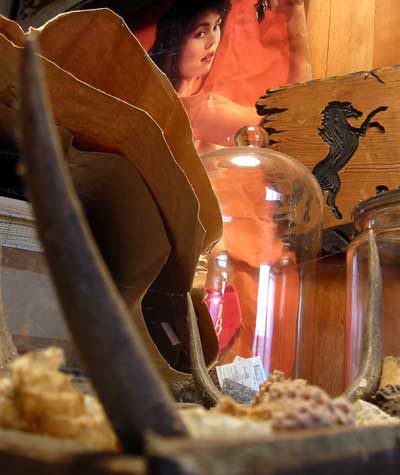 This is in my garage. I spent most of the evening down there melting plastic blobs together, organizing my saws, and playing with a handful of driftwood sticks. I love the garage. It is like having a cave to play in. A cave with a secret door. I really really enjoy being out of the sun but in the fresh air. A garage.
There's an art show my friend Paul Fresina told me about. Here's my plan: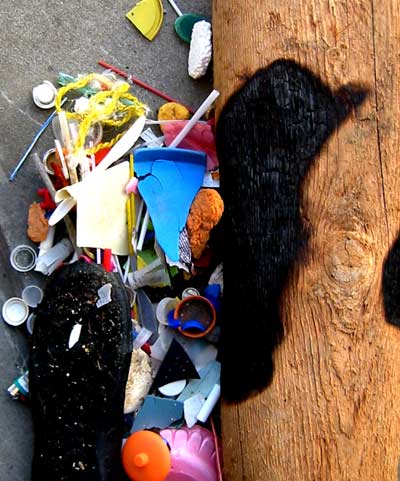 This is Driftwood vs. Driftplastic.
Driftplastic isn't really a word. Since there is more plastic floating up on Ocean Beach in San Francisco than there is wood, let's get familiar with it.
The driftwood has been partially burned, and it looks beautiful. I don't think the plastic looks as beautiful. Is that why we still call driftplastic "garbage"? It's lack of beauty?
Anyway, the plan. Melt the plastic together with a blow torch and hang the blob on the wall next to the chunk of driftwood. I'm trying to make the point that we have too much plastic floating around in the environment, and it's not going to age as well as organic matter.
We don't call driftwood garbage.