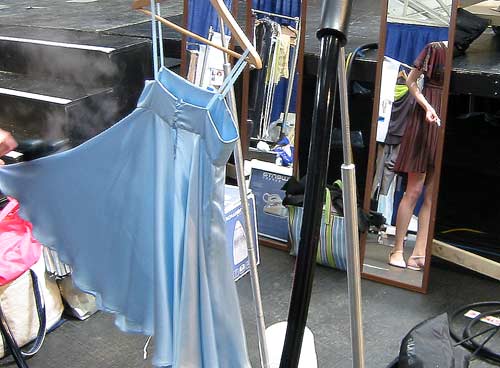 Last night I was behind the scenes at a fashion show for CCA, California College of Art, working as the announcer. I practiced a bit for it. It went well.
While I was living in L.A. last year, I got an audition for a bit part on an episode of "America's Next Top Model". The rehearsal was in Tyra's office even. Her personal office, with sliding glass doors that opened onto the roof top deck and had a gorgeous view of Hollywood.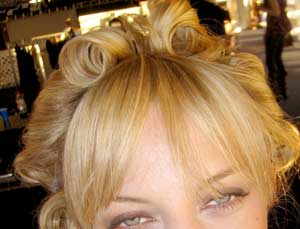 I was awful. I was supposed to play the part of a lecherous photographer who tried to get the model to do a nasty pose. I was terrified. "Wooden" is how they describe a performance like the one I turned in.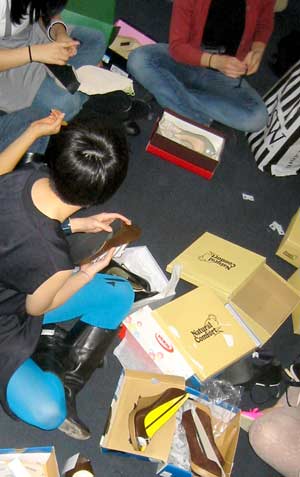 These girls are putting black gaffers tape on the soles of their shoes, so the model won't damage them on the runway and the designer can return them after the show. Who knew?
But it's not a bad memory. When I think I can jump in and do anything, I like to remember that. Some things take practice.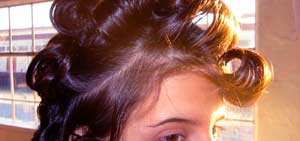 I realized I loved seeing girls with their hair rolled up.
Comments Off on Fashion Show