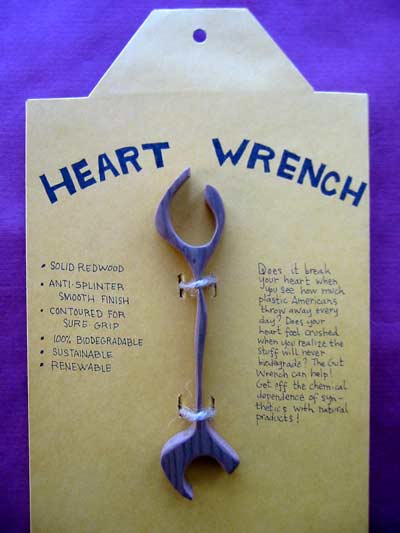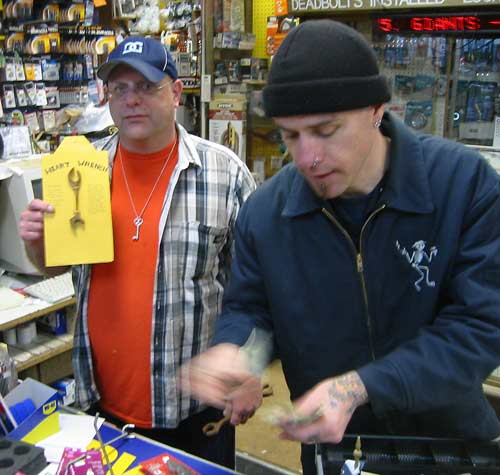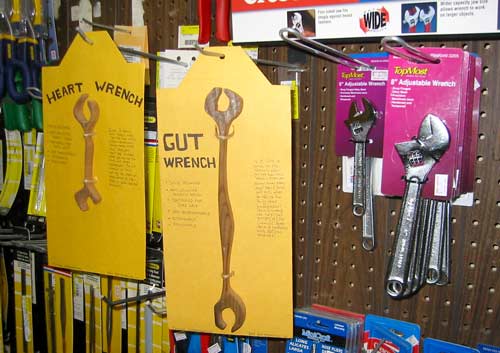 "Does it break your heart when you see how much plastic Americans throw away every day? Does your heart feel crushed when you realize the stuff will never biodegrade? The Heart Wrench can help! Get off the chemical dependence of synthetics with natural products!"
– copy from the Heart Wrench card.
Comments Off on Crown Hardware Carries the Heart Wrench!