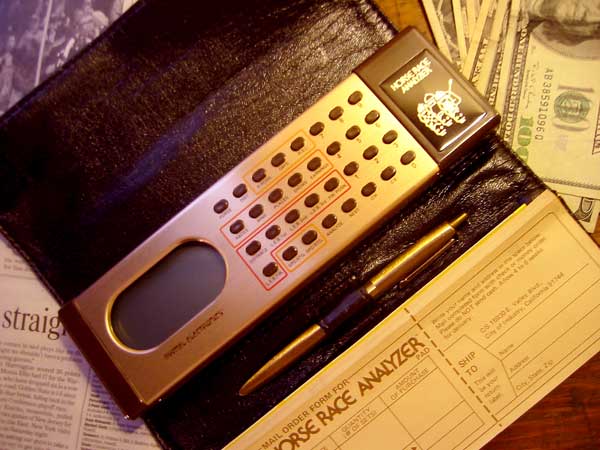 This gem from 1979 is useful for handicapping thoroughbred horses. I'm not exactly sure what that means, since I only go to the track for the dollar hot dogs. Once there I'm know to hang out by the urinals. That's where the real money gets made.
Why bet on a handicapped horse? Makes no sense to me. Of course they are all beautiful creatures, but when you're betting on a horse to win a race, here's a tip: don't be picking the one in a wheelchair. Unless it's a wheelchair race.
Any fucking way, I shot this photo because my Mattel horse race analyzer is going up on ebay. Too many photos on ebay are boring! Check how I threw a stack of cash in the background here. Work at the junk mail factory is clearly rubbing off on me. I had to crop out the fifth of Jim Beam due to size constraints, but do you really even need to see it to know it's there? Nope.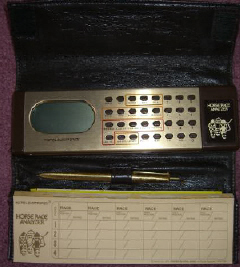 Here's the competition's photo. It's like a K*Mart flyer vs. an L.L. Bean catalogue.