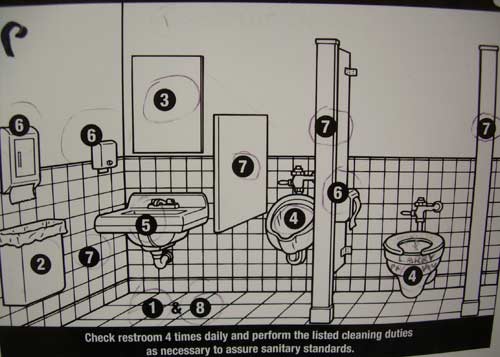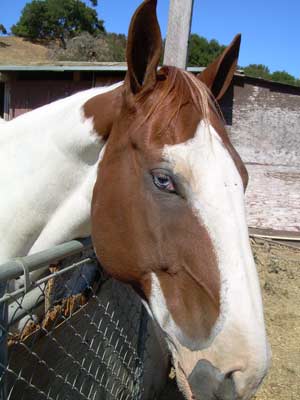 This horse has one blue eye.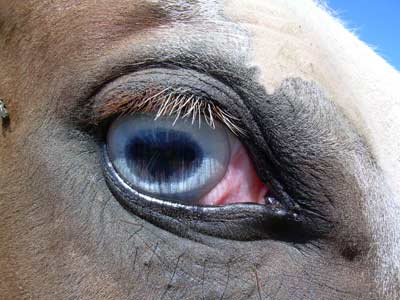 I've never seen a blue eyed horse before.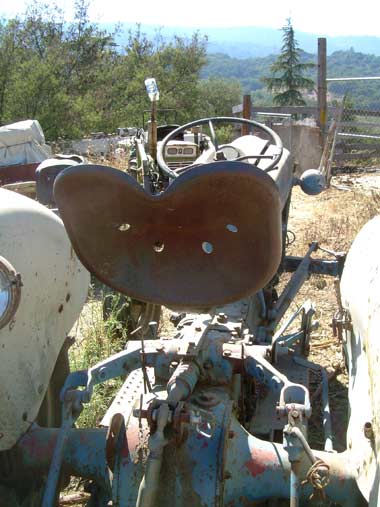 Two things to notice in this photo: the seat on the tractor is left up. This keeps rain from collecting in it and rusting it out. In the distance a plastic bottle is over the exhaust. This keeps rain from going into the engine.
That's all I've learned about tractors. Now you know too.

We have a poem submission today!
Andrew calls this one "poem derived from hours on the internet"
A Famous Dead, Fat, Drunk Baby
I bought the old guy a drink
because he had one of those interesting faces– I mean,
one of those faces that looks like it got hit
by an interesting life an awful lot.
sexy
japanese
vomit
cheerleaders
This operation has an immense bearing on the fate of the Empire. It is hoped that all forces will do their utmost and attain results
as magnificent as
those achieved in the Battle of Tsushima.
"Stop! Put trash in bin. Do your part
in helping keep
dump clean!"
Chick: What about the steak, Mom? I thought you like steak?
Mom: Goddamn it! You know I forgot my teeth!
Show us your corn!
E-mail us a photograph of your cornfield
and we may
show it
to the rest of the
corn-loving world.
'Imagine every morning
if the teachers had the children stand up,
place their hands over their hearts,
and say,
'We are one nation that denies God exists,'
Banish negativity, reverse incantations.
Stretching my Nipples by Dawn.
?Absolutely no reason except I have a toothache.?
My Mother, Fate Kicking You in the Teeth and the Fragility of Life
The singers are from West Tampa
with unnamed songs under fluorescent cafeteria lights, for free
while you wait for food. Toasted Cuban sandwich, black beans & yellow rice
with a cafe con leche for $8. Sunset neon psychedelia
across the Courtney Campbell causeway
driving West.
What is being gotten rid of – you step back and look at it ?
might have become a FACE as we know
from many fairy tales where some "ghost" is terrorizing
some haunted castle and once some "hero" is asking: WHO ARE YOU AND WHAT DO YOU WANT
. . . . . phhhhh it is gone.
?would animals like sports?